Our Mission at TDC is to develop all commercial opportunities on behalf of the clan members throughout the Region to advance our key aims of providing local jobs for local people and, in the long term, ensuring every child has a chance of a full life.
Mi Marrarl (green plum) Harvest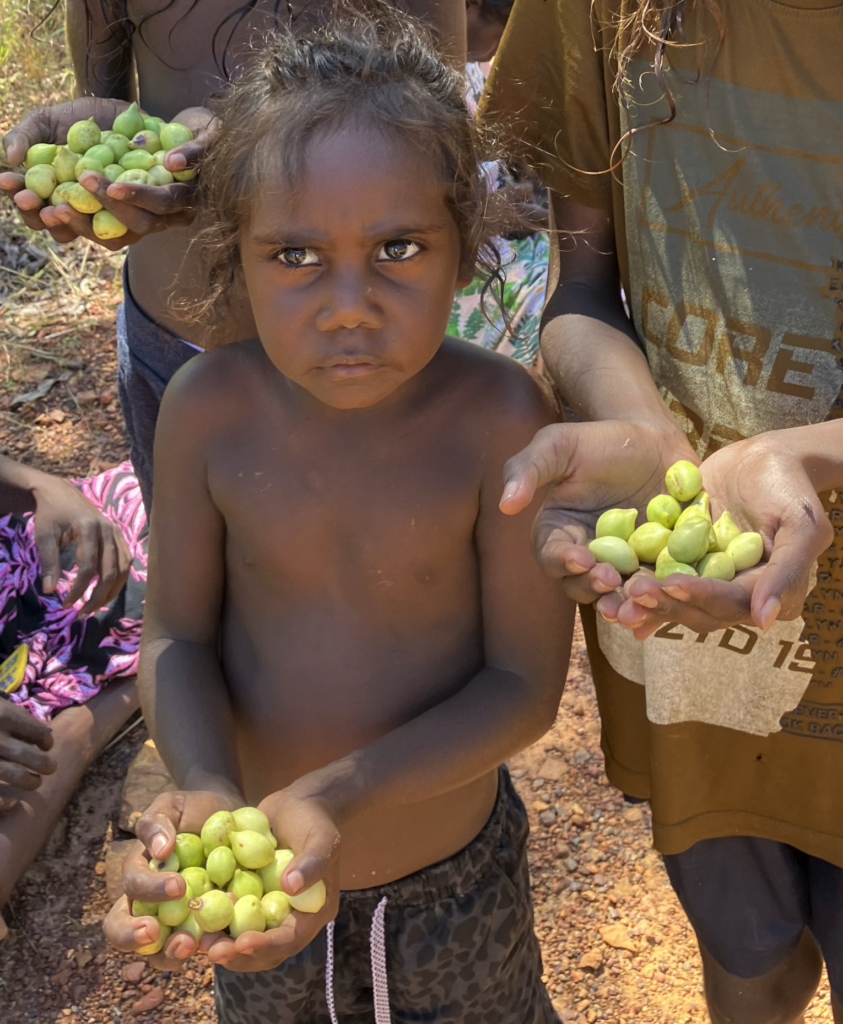 The annual mi marrarl (plums) season has kicked off again in Wadeye !
Catherine Parmbuk and Rosa Tipiloura led a group of their families to Double Crossing to pick the first two big bags of plums.
In the next few weeks, pickers plan to harvest plums from around Kudantiga, Kubiyerr, Fossil Head, Yederr, Kuy, Old Mission and around Wadeye.
Pickers get paid by the kilo. When the plums are sold in Darwin, the profits from the harvest goes to PWAC – Palngun Wurnangat Aboriginal Corporation.
If you're interested in participating in the Mi Marrarl harvest and would like more information, visit the Thamarrurr plum team at the Plum headquarters. The plum headquarters is located at the TDC enterprise centre, across from the Ranger base.