Our Mission at TDC is to develop all commercial opportunities on behalf of the clan members throughout the Region to advance our key aims of providing local jobs for local people and, in the long term, ensuring every child has a chance of a full life.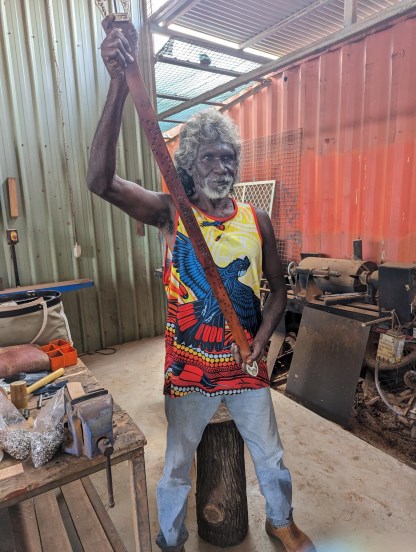 AKA Jacks Leather Craft are in Wadeye this month, teaching skills in tanning skins to be used in the creation of a range of leather items. His first week was spent with Pete and the men at the Men's Shed and was very well received. Next week, he moves to the Women's Centre to share his inspiration with the ladies.
Francisco Bunduck was pretty happy with this awesome belt he made.