Our Mission at TDC is to develop all commercial opportunities on behalf of the clan members throughout the Region to advance our key aims of providing local jobs for local people and, in the long term, ensuring every child has a chance of a full life.
The Importance Of Culture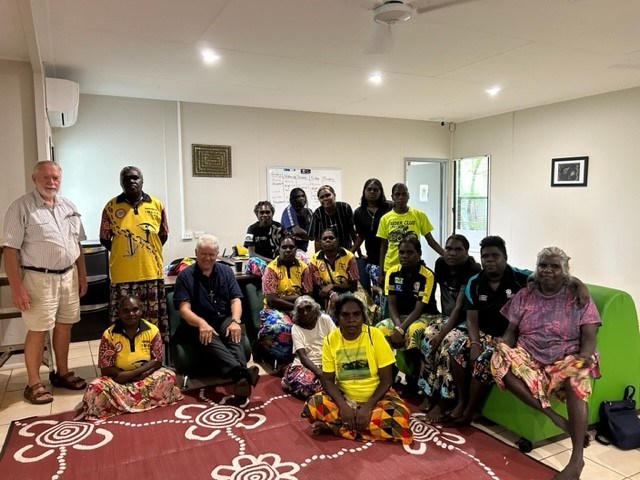 Bishop Charles and Father Leo facilitated a discussion at Da Ngimalmin last week, and the women shared stories about the importance of culture.
On Mondays , Da Ngimalmin Centre hosts a mums and bub's group that is facilitated by the Thamarrurr Youth Yellow shirts.
On Wednesdays the Da Ngimalmin Centre hosts a yarning/ culture women's group with a mixture of grandmas and young women who attend the youth centre.
The groups are open to the community. If you would like to join the activities come in and speak to the Da Ngimalmin team at the old church.