Our Mission at TDC is to develop all commercial opportunities on behalf of the clan members throughout the Region to advance our key aims of providing local jobs for local people and, in the long term, ensuring every child has a chance of a full life.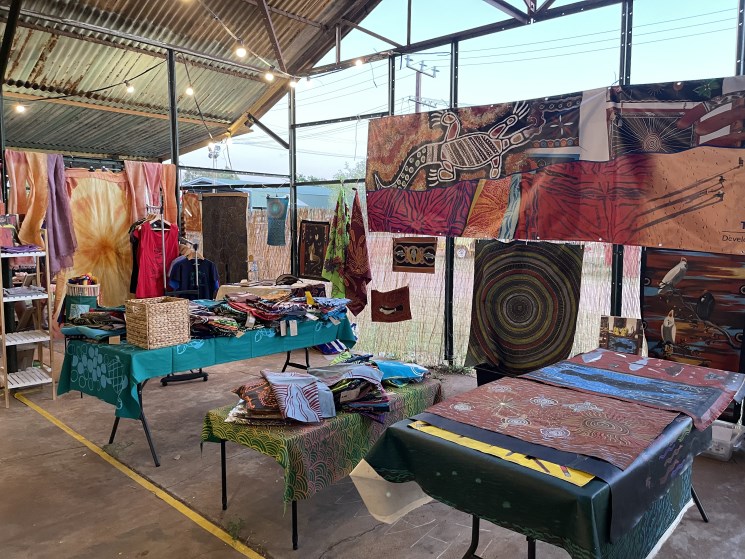 Earlier this month TDC and TY headed off to Barunga with a bus and troopy load of around 40 people, lots of art, and material, softball equipment and camping gear, for a weekend of music, sports, art sales and fun.
We had a motley group of all ages from across the community, with participants from the Men's Shed, the Women's Centre, the TY softball team, Wadeye, Peppiminatri and Emu Point.
The bus took about 11 hours to get there , but everyone had a great time. The stall looked amazing and was insanely busy and the artists sold over $10,000 worth of products at the festival.
The softball team made the Grand Final and came second, and all the girls had a fantastic time on and off the field.
Thank you to everyone who worked hard to make this weekend happen.