Our Mission at TDC is to develop all commercial opportunities on behalf of the clan members throughout the Region to advance our key aims of providing local jobs for local people and, in the long term, ensuring every child has a chance of a full life.
Wadeye Does Barunga
Earlier this month TDC and TY headed off to Barunga with a bus and troopy load of around 40 people, lots of art, and material, softball equipment and camping gear, for a weekend of music, sports, art sales and fun.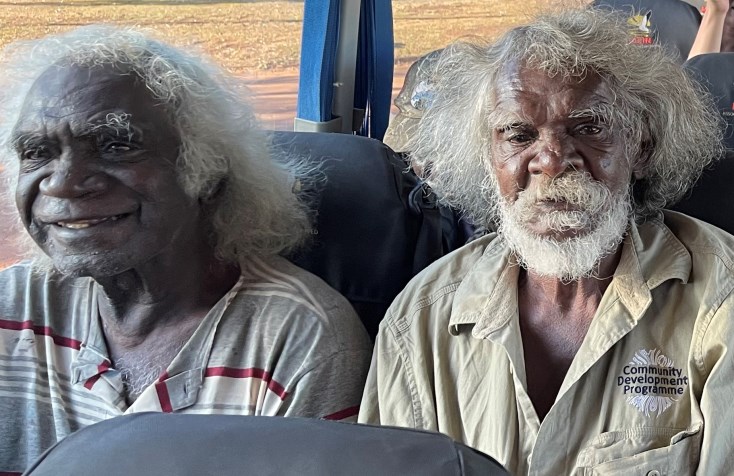 We had a motley group of all ages from across the community, with participants from the Men's Shed, the Women's Centre, the TY softball team, Wadeye, Peppiminatri and Emu Point.
The bus took about 11 hours to get there , but everyone had a great time.
Barunga Continued….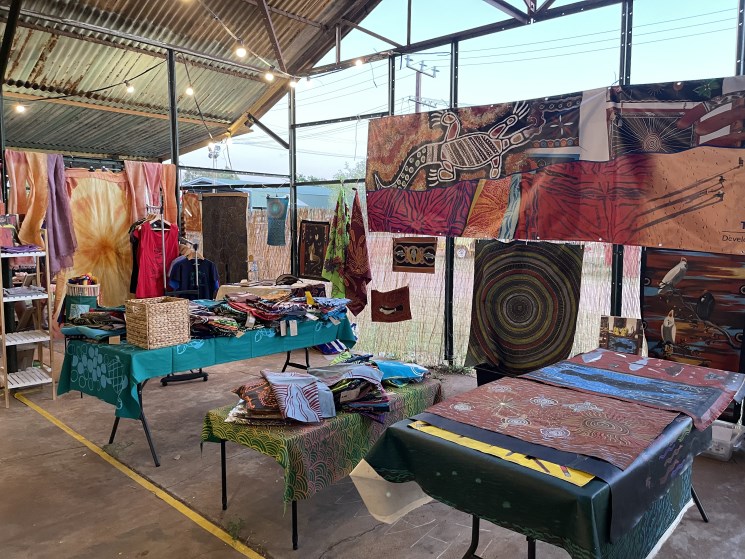 The stall looked amazing and was insanely busy and the artists sold over $10,000 worth of products at the festival.
The softball team made the Grand Final and came second, and all the girls had a fantastic time on and off the field.
Thank you to everyone who worked hard to make this weekend happen.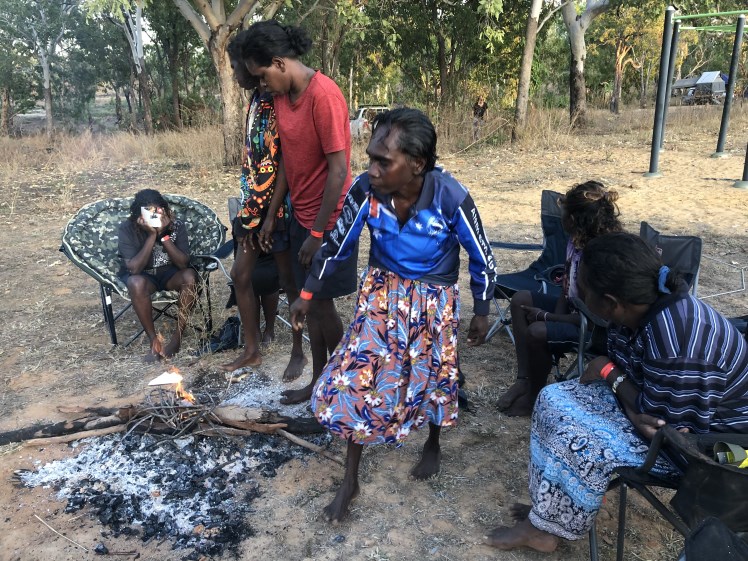 Thamarrurr Sea Rangers In Focus
The Rangers worked with the Australian Institute of Marine Science (AIMS) recently, deploying drop cameras along transects at some of the offshore reefs, to help map sea floor habitats.
Windy weather challenged our skippers' skills and everyone's stomachs.
AIMS have included a two-page review of their work with Thamarrurr Rangers in their annual year-in-focus magazine.
We would also like to welcome Laurencia on board the Rangers. She is proudly working with her mum now.
RMIT Digital Inclusion Survey
The RMIT digital survey was a huge success, 72 surveys with community residents and 14 interviews with residents and local agencies were undertaken about the way they use communications, media and digital services and tools.
A special thanks to Veronica Munar, Mary Munar and Marcus Kinthari who worked as research assistants for the week, assisting in collecting data and translating the surveys.
The survey results will help guide Telstra and Government on investment priorities to improve digital services in remote communities like Wadeye.
Alfred Thardim, pictured with Marcus, was super excited to get his own Facebook account up and running and was busy sharing news and photos and finding friends.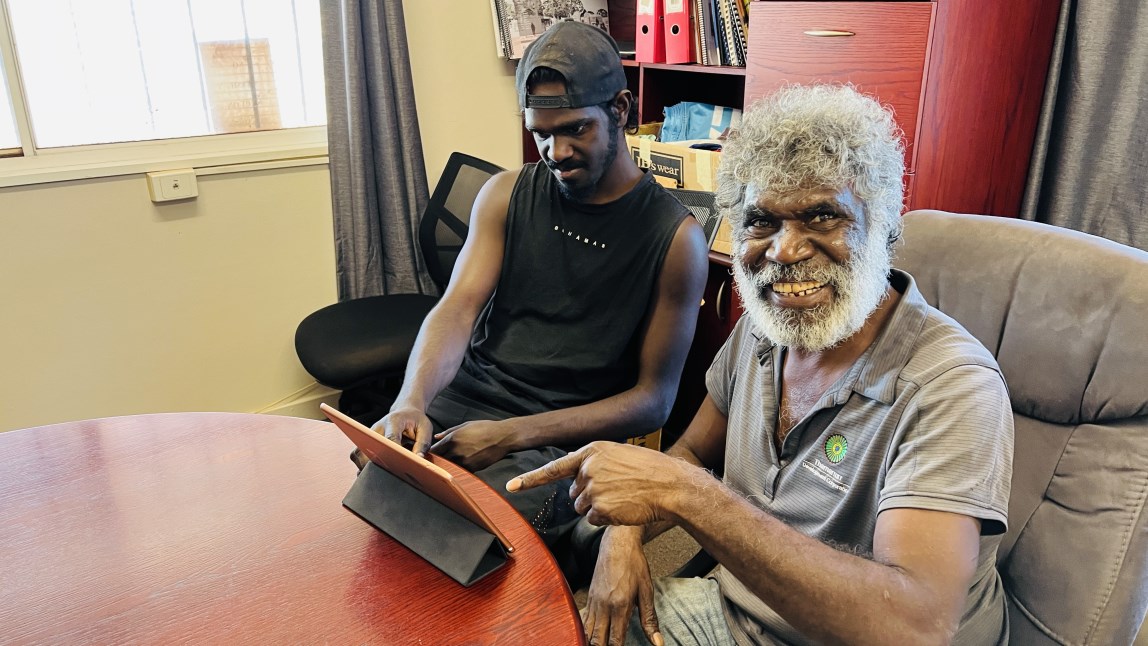 Boob Bus in Town for Breast Testing
A reminder to all women 40 and over that the "Boob Bus" will be in town for one more week to do free breast cancer screening.
All women are encouraged to get tested, as early detection of breast cancer can save lives. Don't be shy, get your mummeries down to the bus and get them checked out before the bus leaves town at the end of next week.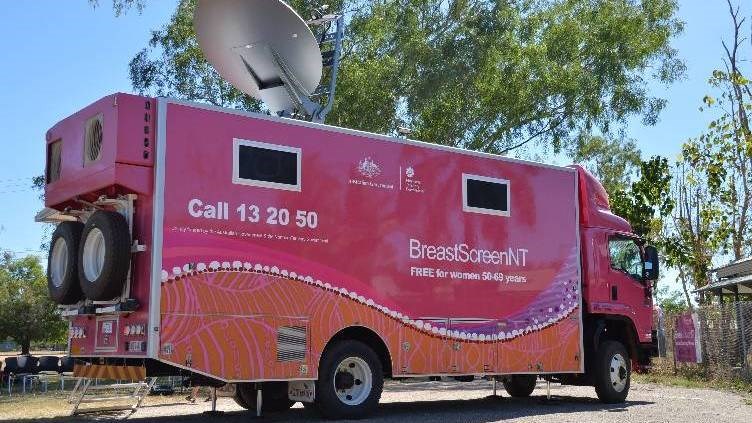 Aged Care Facility a Go
Congratulations to Scott McIntytre and Anne Button Smith who have worked tirelessly to secure the funding for the new Aged Care Precinct.
A site visit was undertaken recently to commence preliminary discussions on the Aged Care project.
TDC community members also visited the Groote Island facility recently, to get an idea of what a large and modern facility might look like.
In collaboration with the DoH and Kaunitz Yeung Architecture, TDC plans to commence this three-year project in early 2023.
The redevelopment is a two staged project which has been designed with considerable community consultation.
Students Learning Nursery Skills
Students from Our Lady of the Sacred Heart (OLHS) college have buddied up with TDC rangers to learn plant nursery skills as well as recycling and Ranger duties.
The students have been involved in propagating seeds , and are seeing some of their seeds germinate already.
A big thanks to Johanna Martin and Adrian Marshall for making this happen.
Stephanie Has Respite on Country
Stephanie Berida was able to head out to Nardirri and nearby country with other Thangkurral family recently, to have a much welcome break from living in Darwin.
The weekend was spent with Grandkids and family sharing stories and eating heaps of good bush food, especially Ku Nyen.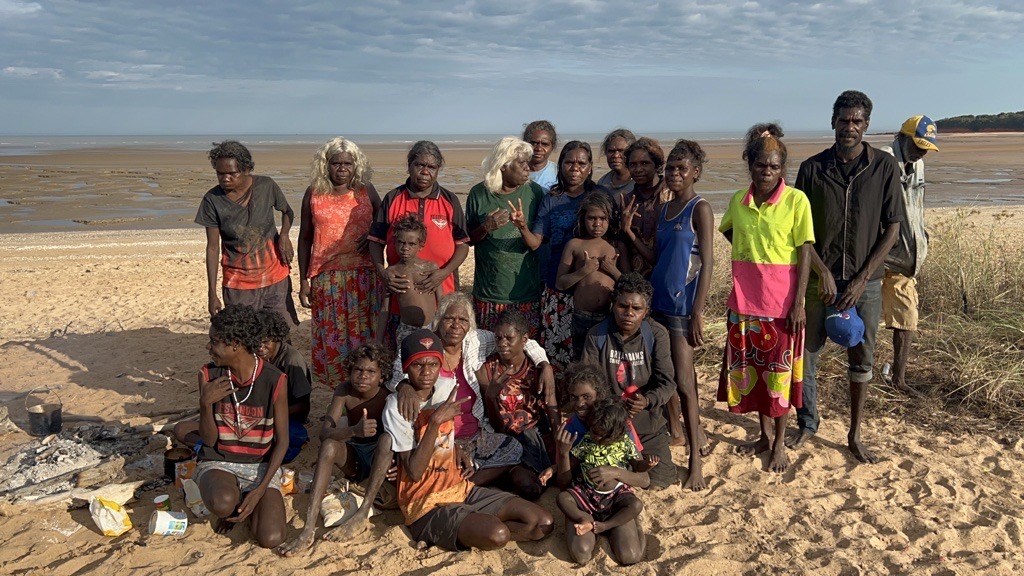 Stephanie is living in Darwin to access dialysis treatment and is looking forward to the new Dialysis service being set up in Wadeye so she can come back and spend more time at home. These trips remind us just how important it is to have access to these services in the community and how being close to country and family can help healing. Thanks to Scott for making this trip happen.