Our Mission at TDC is to develop all commercial opportunities on behalf of the clan members throughout the Region to advance our key aims of providing local jobs for local people and, in the long term, ensuring every child has a chance of a full life.
Community Housing in Top Office
Our Community Housing Tenancy Team have relocated to the Top Office to help make tenants feel safer to come in to discuss and report their tenancy issues. Finding safe, neutral spaces to keep services running is important, and Donna and Sandra have settled into their new office well.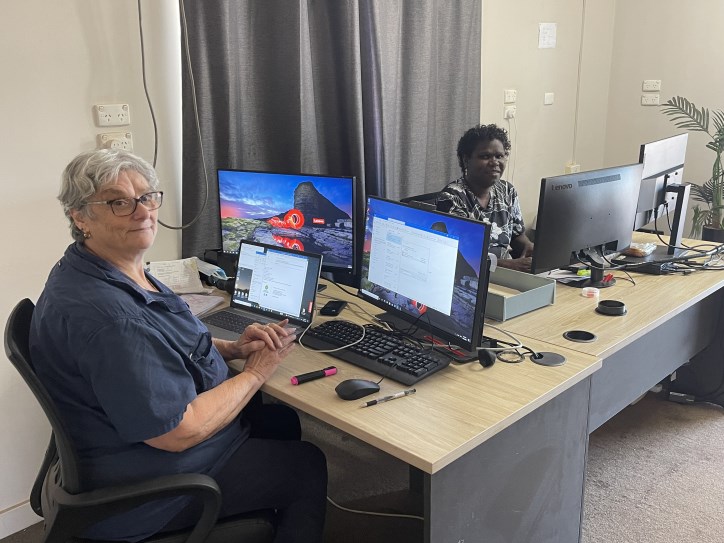 Sandra Nilco only recently joined the Community Housing Team, and we will be saying goodbye to Donna Files in the coming weeks. Donna has been with TDC for a little over 2 years and has been spending her last week training new staff in preparation for her exit. Donna will be sadly missed.