Our Mission at TDC is to develop all commercial opportunities on behalf of the clan members throughout the Region to advance our key aims of providing local jobs for local people and, in the long term, ensuring every child has a chance of a full life.
NDIS Client Support
Barbara Cook has just returned home from a well-deserved break at respite in Darwin. She was supported well by the ACES team at a lovely new home in Zuccoli.
The team have assisted Barbara's daughter get onto the Careers pension, taken her fishing and out to dinner in the evenings and shopping and to visit family in and around Darwin. Barbara arrived back in Palumpa to be reunited with her husband and children and is already looking forward to her next trip.
H&C CALL Accreditation Audit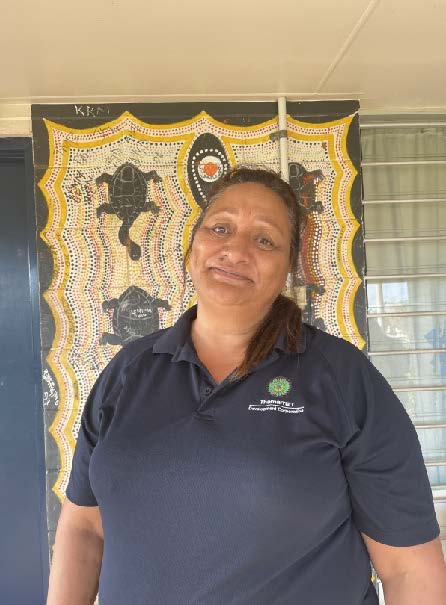 The H&C had a big audit this week, and Lucy flew in from Darwin to support Brad , Kate and the Team. Audits can be a grueling process and all the teams pulled together to get through the audit. Thanks to Lucy and the Finance Team for supporting H&C through this process.
Our Unsung Heroes in Aged Care
The TDC Aged Care Residential care facility was thrown into lockdown due to an outbreak of COVID-19. Positive cases were detected as part of our daily testing process.
The virus is suspected to have entered the facility from visiting family members and people in community are being encouraged to do Rapid Antigen Testing if they feel unwell.
Our Aged Care team are now working in full PPE which is extremely uncomfortable as temperatures and the humidity starts to rise heading into the tropical build up. Thank you to all our nurses and personal support workers who are working hard to support our Aged Care clients while managing this latest outbreak of COVID.
Recycling Back Up and Running
A big shout out to the team of ladies who sort through all the recycling every Monday. It is great to see the recycling up and running again.
Community Housing in Top Office
Our Community Housing Tenancy Team have relocated to the Top Office to help make tenants feel safer to come in to discuss and report their tenancy issues. Finding safe, neutral spaces to keep services running is important, and Donna and Sandra have settled into their new office well.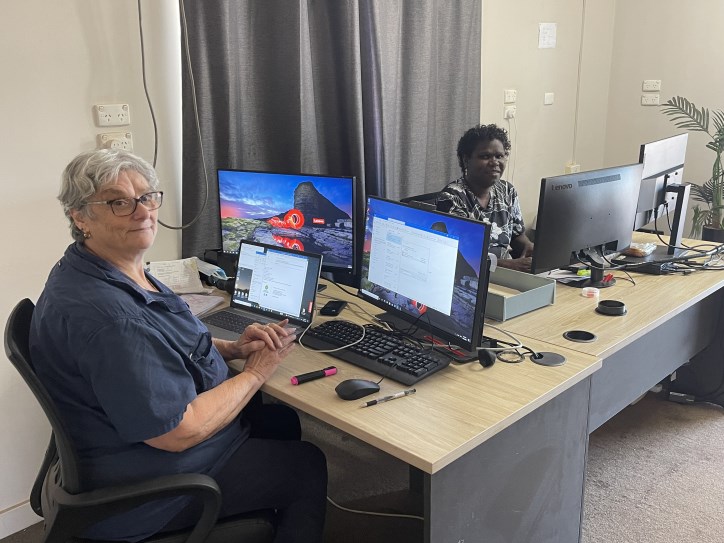 Sandra Nilco only recently joined the Community Housing Team, and we will be saying goodbye to Donna Files in the coming weeks. Donna has been with TDC for a little over 2 years and has been spending her last week training new staff in preparation for her exit. Donna will be sadly missed.
Process Improvement Support
Muzz spent a few days in Wadeye to work with Abbey, Jim and Fran on reviewing the processes in the Post Office.
The Post Office Team work long hours and we have identified that with the increased demand for postal services, the job is becoming bigger than two people. We will be advertising an additional Postal Officer to help support the team and to enable them to have more frequent breaks and working to find other ways to better support them.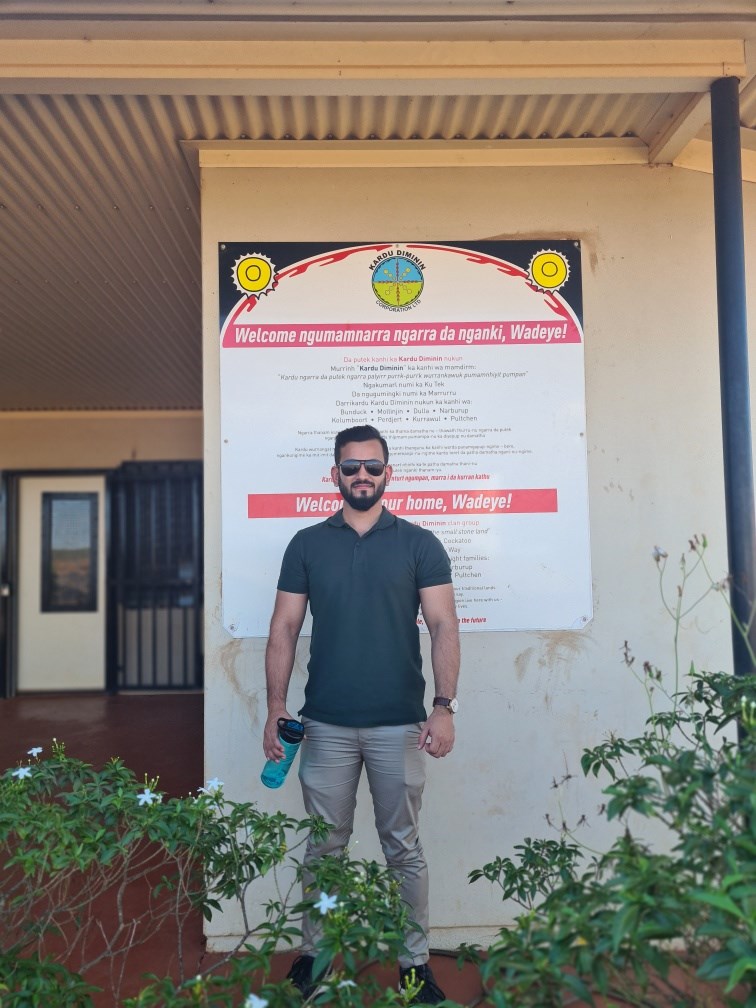 Keeping Our Oceans Clean
The Rangers headed out to do their inspections on the ENI Gas bulkhead this week. The Rangers are contracted by ENI to do inspections on the bulk head and hoses to ensure that the waste oil can't leak into the ocean.
Big ships come from Singapore to empty the waste heads periodically.
Debbie forms the local Police Force went along for the ride to get her driving hours up to support her coxswain license application.
HH Building Practical Skills
Damien has been busy building his metal work skills making tables and BBQ cooktops to cook his buffalo.
It is great to see the boys practicing their handy skills.
The Healthy Homes (HH) Team has been very short staffed and are looking for a supervisor and for more participants.
Participants learn a wide range of skills and undertake yard maintenance, fence repairs, pest control as well as many other community-based activities.
Xavier has been using his carpentry skills to make a toolbox.
If you know any local community members who would be interested in learning new skills and working in the HH Team, please tell them to register their interest at the CDP office. Training and working in Healthy Homes can lead to employment in H&C as they continue to build their workforce .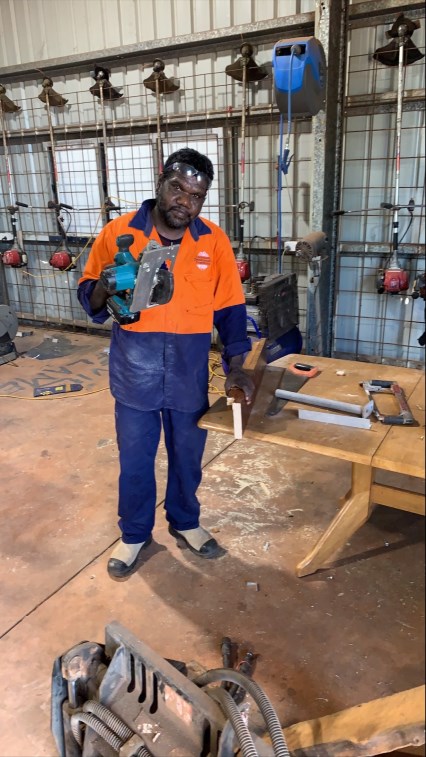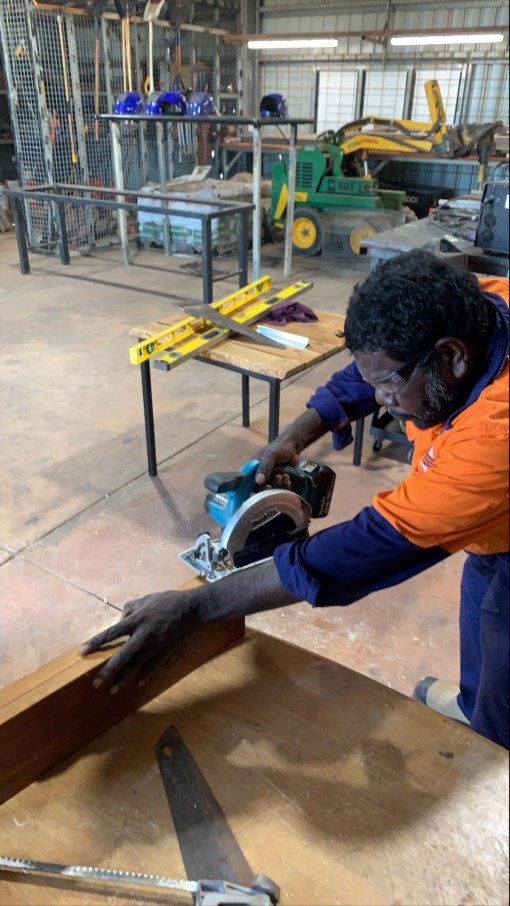 Urgent Request for NTG Support
TDC has written to the Chief Minister, Natasha Fyles, the Head of the Task Force, Bridget Bellenger and our MLA Dheran Young as a matter of urgency, to bring to their immediate attention, the impact that escalated levels of crime and social disorder are having on the health and well-being of our employees, and the impact on TDC business continuity.
While break-ins into business premises, accommodation and vehicles have been an ongoing issue for some time, the more recent wave has intensified in the number of incidents, an escalation in assaults and injury and a significant increase to organizational and operational risk, business continuity and cost pressure.
Since the 1st of April 2022, TDC has been the victim of at least 48 reported serious crime incidents. In recent weeks we have been experiencing premise break-ins 3 to 4 times per week, with increased activity at weekends.
Impacts include:
All available resources are being redeployed to the repairs and maintenance of damaged properties, pulling resources away from new buildings and unrest destruction repairs.
Staff regularly being repurposed to do property clean ups after break-ins, generally Monday mornings after the weekends.
An increase in workers' compensation premium from $420,000 per annum to $1.5 million per annum.
Staff attending work sleep deprived from responding to home and property invasions at night.
Loss of over 40 employees since the unrest commenced, which is 22% of total employees.
At risk of losing more people who are essential to service delivery.
Over $1 million in property damage as a direct result of break-ins and vandalism.
Employees experiencing significant personal costs from car and property damage.
The most alarming impact is the impact on staff both through direct assaults and or as psychological impacts such as stress and anxiety. The current situation needs to have a more immediate response to prevent a continued escalation of what is occurring, and TDC will continue to lobby for more on-ground resources to support the community and our team.