Our Mission at TDC is to develop all commercial opportunities on behalf of the clan members throughout the Region to advance our key aims of providing local jobs for local people and, in the long term, ensuring every child has a chance of a full life.
NIAA Team in Wadeye
It was great to meet the new members of the National Indigenous Australia Agency (NIAA) NT team recently , as they spent the week in community visiting all of the people undertaking projects funded by NIAA.
The team spent the week doing site visits for all the projects, and also attended several community meetings while they were here.
NIAA funds several projects that TDC undertakes including the Rangers, Community Development Program (CDP), Stronger Communities for Children (SCfC) just to name a few. They have provided our team with advice and support through the challenges of trying to deliver services in such turbulent times.
We met new members Robyn Hunt and Jade Porter for the first time. Robyn's role has a focus on economic development, Jade who has worked extensively on the Tiwi islands has stepped into Abeena's role in engagement. We look forward to working with the new team in the coming months.
Bikes Land in Wadeye
Sixty-one bikes of different shapes and sizes landed in Wadeye this week, along with helmets, elbow & knee pads and spare parts.
TYI and TDC will be running bike activities and loaning out bikes to families and groups who want to run their own events. We are also waiting on a mini excavator to build bush tracks that will help keep the young people too busy to get into trouble!
The Cyclezone team who assembled and supplied the bikes will be coming out to deliver repairs and maintenance workshops in the coming months.
The Bike project has been made possible under the SCfC program that is funded by NIAA. Thanks to everyone who has helped coordinate this. We look forward to working with Thamarrurr Youth on this exciting new activity.
Be The Best You Can Be
The Men's Shed will be hosting the Mibbinbah Spiritual Healing 'Be the Best You Can Be' three-day program on October 11-13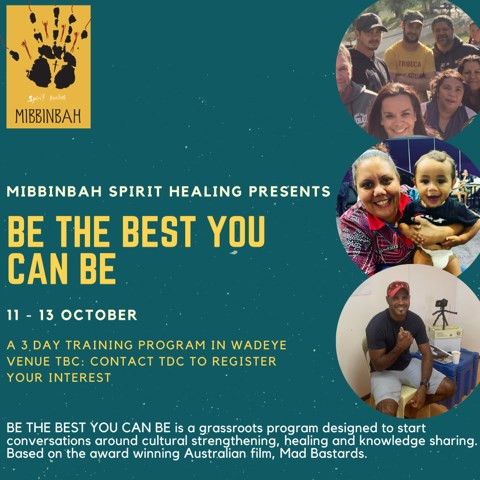 The program is an innovative health program focusing on critical issues of mental health, primary health and identity. Please pass on the details to men you think will be interested in joining us. Contact Anne Button-Smith for further details.
Rangers Protecting Our Country
Newly appointed Ranger manager Luke Newton has hit the ground running, working with the Ranger team to roll out mimosa spraying, rubber bush spraying and marine debris patrols.
Kimberly Sams has been supporting Luke in his new role, and they have been busy undertaking activities to protect the natural ecosystem from invasive weeds and keeping our beautiful coastline clean from debris.
The Rangers play an important role in keeping our country and sea healthy and we are very lucky to have so many dedicated people who are passionate about what they do.
Luke has come over to Wadeye from Arnhem Land and has worked with the Rangers in Gunbalanya. If you haven't met Luke yet, pop into the Ranger Station and say hello.
Aged Care Bursting With Activities
Last month we sent our two amazing support workers, Florine and Anne, into Darwin for training for Certificate III Individual Support Aged Care.
The ladies did a fantastic job in the three days of training and were even able to take some time out to take in the sights at Stokes Hill Wharf. Our support workers will be sent into Darwin each month for additional training until the end of the year.
And as always, we have lots of activities for the ladies in the Aged Care facility to enjoy. The ladies all the enjoy the cooking on the fire pit, and a game of bingo.
There was sadness this morning as the news broke that Maud Dumoo, one of the Aged Care community clients , passed away last night. Taryn and the team are supporting Maud's family during this difficult time.
Taryn has only just come back from leave and the ladies are very happy to have her back.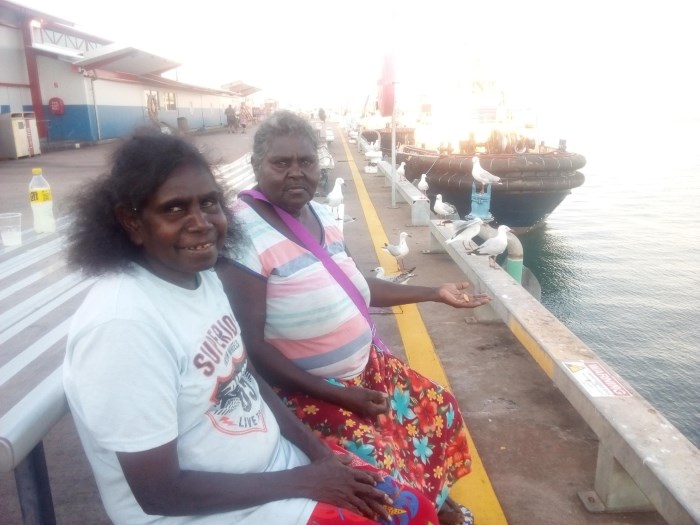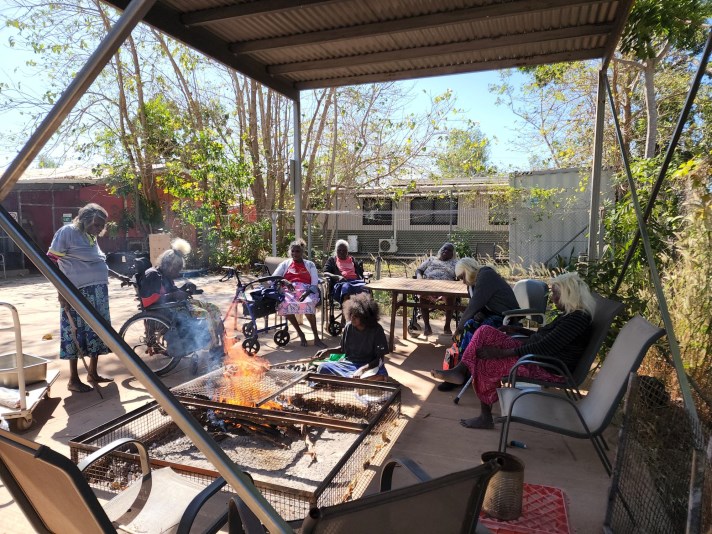 New Builds Racing Along
Our Housing & Construction Team have been doing an amazing job under extreme pressure. The houses in the new subdivision are looking great and they are smashing along with refurbs and repairs on damaged housing across the community as well.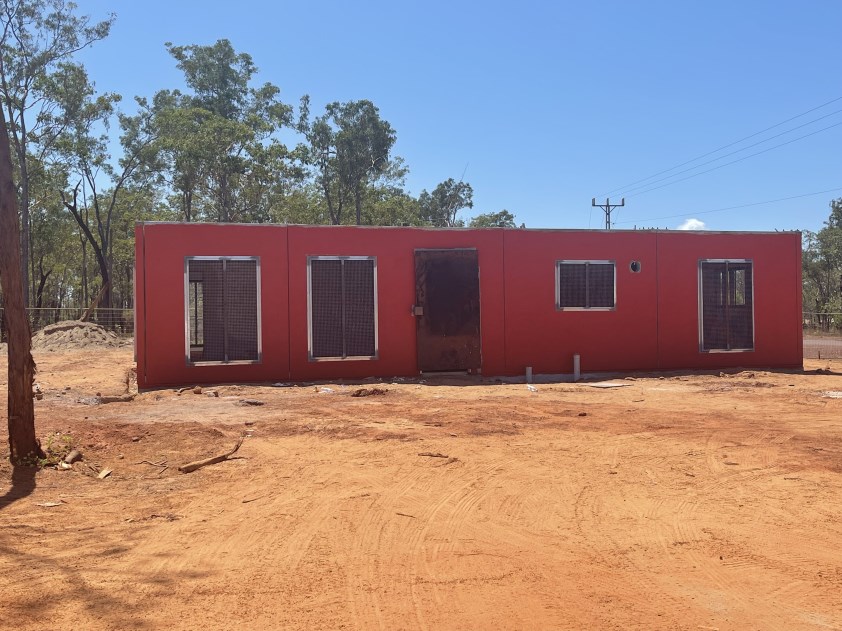 A massive shout out to all the boys (and girls) in H&C who are working so hard to meet unbelievably tough deadlines, as the stress from housing shortages and overcrowding is taking its toll on families in community.
Behind the Scenes with IT
We don't get to see the people behind the scenes in IT very often. We take them for granted and only recognize them when we have someone to scream out to when we are having a technical meltdown. A big thanks to Dewan who stepped in to keep us digitally sane while Kim was away and has been working on some of our Apps and work flows to help make our life easier.
Kim is working on making our site pages less busy and noisy, and our forms more accessible, easier to find and relevant. If you haven't seen the new forms access page on TDC HOME Teams channel, jump on and have a look. Our teams' channels have been driving us all crazy as they get busier and busier, and Kim has taken on the challenge of decluttering teams to make thing easier to find. #GoKim#