Our Mission at TDC is to develop all commercial opportunities on behalf of the clan members throughout the Region to advance our key aims of providing local jobs for local people and, in the long term, ensuring every child has a chance of a full life.
No Woman Left Behind 2023
The strong women from Palngun Wurnangat Aboriginal Corporation (PWAC) came to Darwin to hold meetings and to attend the No Woman Left Behind conference.
On Saturday the women visited Starwin and Songlines and saw some of their own products on display. Bridget became a star attraction in Starwin when we found her fabric designs on bags.
Mens Art Gallery 100 Day Sale
The Men at the Mens Shed are excited to let everyone know they are doing a 100 day sale down at the Gallery.
The fellas are keen to move some of the art that has been sitting in the gallery for too long.
Additionally, they are hearing that workers in town don't realise there is a Gallery in the Men's Shed that is open to the public. If you you get wind that people don't know about the fantastic stuff available for purchase please let them know. Signs will be going up soon.
The Men have been busy getting things together for NAIDOC week and the Barunga Festival in June and July 2023.
Illegal Vessel Makes Landfall
The Rangers got a bit of a surprise when four men in a rustic vessel, made landfall near Wadeye at about 7am on Sunday morning.
Northern Territory Police were notified of the arrival of the men who authorities believe are illegal foreign fishermen.
The men were transported to Darwin, where the Australian Border Force and NT Police worked together to get to the bottom of why they had arrived near Wadeye.
The locals suspect that the boat came in with the strong westerly winds from the Kimberly area, where another big boat with shark fin and sea cucumber was caught by Border Force last month.
The Rangers play an important role in keeping our coastal borders safe. Unauthorised vessels present a biosecurity risk to our unique environment. A big thanks to the Rangers.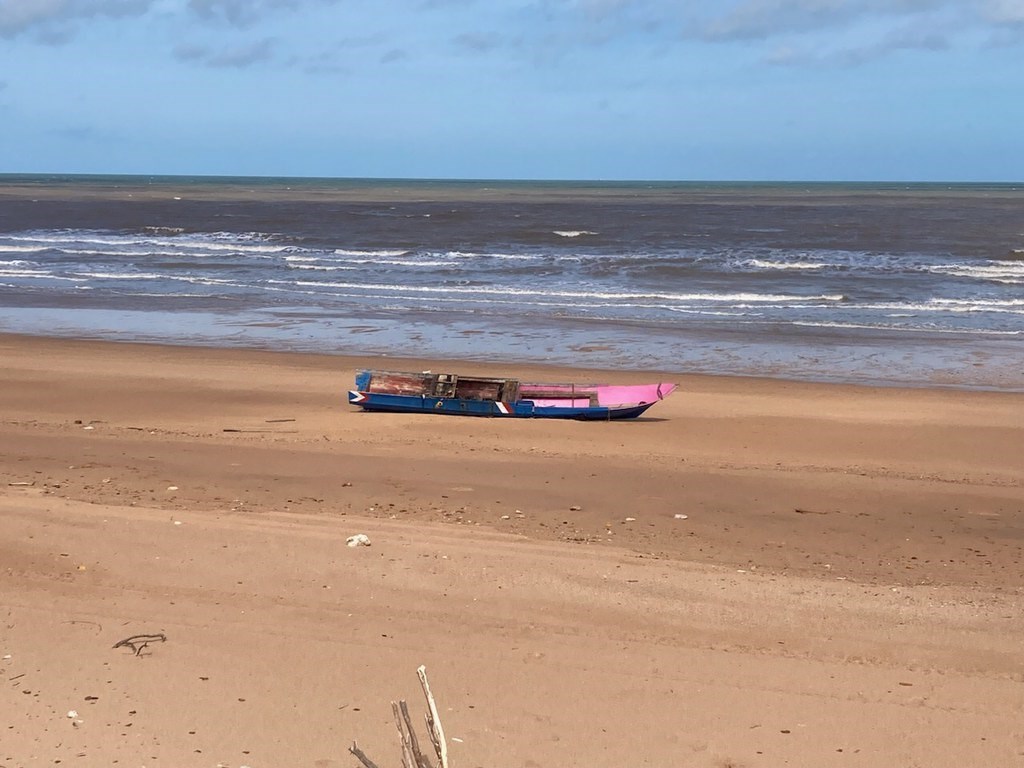 One of the key contributors to community functionality and cohesion between community members, employers / employees and service providers is good and timely communication on current matters and events.
The Murrinh Penimutmut project, which means "Whats the Story and how do we tell it?", was developed to support improved communication and information sharing in Wadeye and throughout the Daly River / Port Keats Aboriginal Land Trust region.
The project which is underpinned by a communication plan is lead by Scott Roxburgh and includes, radio broadcasting, Ya Kardu magazine, the website, Instagram and Facebook as well as the weekly newsletter that is collated locally.
Scott currently works remotely, however his relationships and ties to community are invaluable in coordinating coms and we appreciate the time and effort Scott puts in. Thanks Scott !!
If you have photos or news please send them to Scott or pop them in the Story Board channel.
We heard a rumour that Scott is about to get his long locks cut off , and the rest of us hairless minions are not hav-ing a bar of it. TDC mob are all invited to participate in an Important Survey on this matter #ToGoOrGrow# 
AFL Kicks Off Again in Wadeye
It is great to see the AFL back up and running at Main Oval. Jordan Weir is pouring his abundance of energy into getting the games happening on a regular basis and they have been getting between 30-50 participants each night.
The schedule is still a bit random and happening on demand to keep momentum going, while working around weather and ceremony. But they are shooting for Wednesday, Thursday and Friday nights until the comps start.
The AFL is currently cofunded by Murin, Murinbata Tribal Development Corporation , TDC (CDP & SCfC), NIAA and NTG. This is a great example of community organisations and government working together to get positive projects up and running.
They are playing scratch matches, so if you aren't fit enough to get on the field and have a go , you can head down and watch the game and cheer them all on ! #AFLWADEYE
It was all hands on deck at the resource centre last weekend and early this week , as the flood waters receded as quickly as they arrived.
The mess was less and better than expected , much to the relief of those involved in the clean up. The team are having a couple of days off early next week to recover form the event. Thanks to everyone in Palumpa for helping out.
Employment Hero Goes Live
A massive thank you to Crystal Schulz who has been working hard to get our new HR Employee Management System set up and rolled out. The new system will consolidate the plethora of documents, files and forms that are required for onboarding, managing and off-boarding employees. All documents get signed in the system reducing the ridiculous amount of paper work and running around getting things signed. We will also be able to get statistics much easier to meet our reporting requirements. All Managers have now undertaking the training and we are ready to go live. Thanks Crystal.