Our Mission at TDC is to develop all commercial opportunities on behalf of the clan members throughout the Region to advance our key aims of providing local jobs for local people and, in the long term, ensuring every child has a chance of a full life.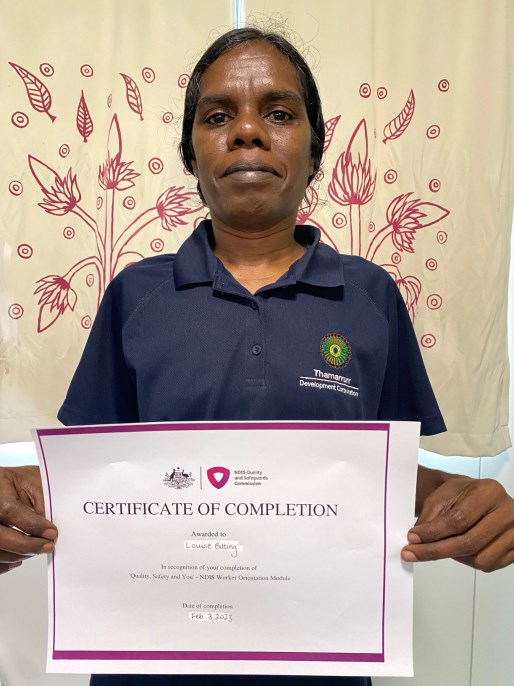 Louise Bitting has started with the NDIS team as a remote community connector.
She is doing an amazing job so far. Louise as been busy on the computer doing her online NDIS modules, and received her certificate of completion this week. It is great to see local kardu working in this space.