Our Mission at TDC is to develop all commercial opportunities on behalf of the clan members throughout the Region to advance our key aims of providing local jobs for local people and, in the long term, ensuring every child has a chance of a full life.
Stronger Communities For Children (SCfC) – Bike Project
Thamarrurr Development Corporation (TDC) and Thamarrurr Youth Incorporate (TYI) are partnering in delivering a community bike project, funded by NIAA under the Stronger Communities for Children Initiative.
The bikes arrived recently, and the H&C team have been upgrading the TY storage facility to house the bikes.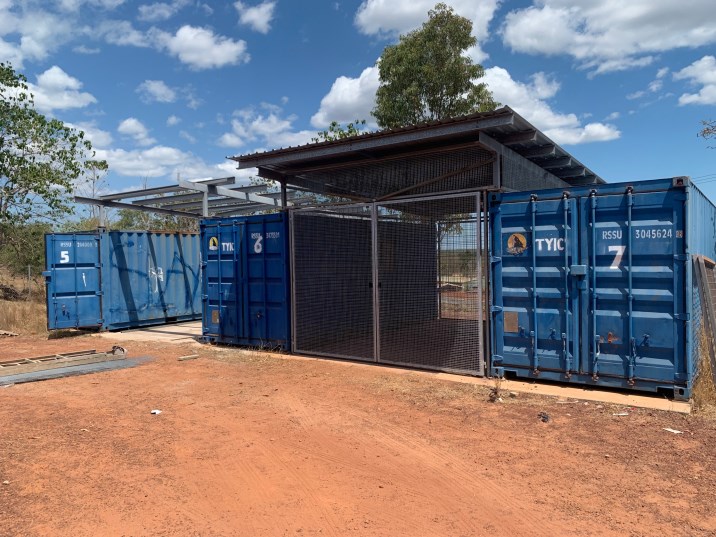 As part of the project, TDC has purchased a mini excavator, which will be used by the local Kardu to build the bike tracks, while also developing skills in using this type of equipment. A massive thanks to the H&C team for squeezing this work in around all the new builds, refurbs and repairs.
Security Training for Locals
Clarence Karui, Joseph Thomas and Dominic Dumoo completed their security course this week. A huge thank you to CDP for organizing this course and to Gary from Eagle Training for running the course. It is great to see these guys are already implementing some of their new skills while working night security at the village.
CDP Art Collective Project
Emu Point is doing fabric projection with these beautiful samples created from images taken of weaving by Perpetua Jimarin.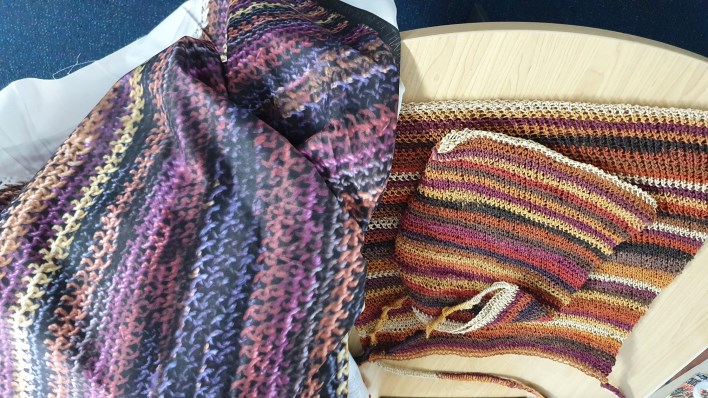 Perpetua is an extremely talented weaver, using all local products including natural color.
Her latest finished piece is this amazing fish net, a huge effort with two months of weaving required to complete it.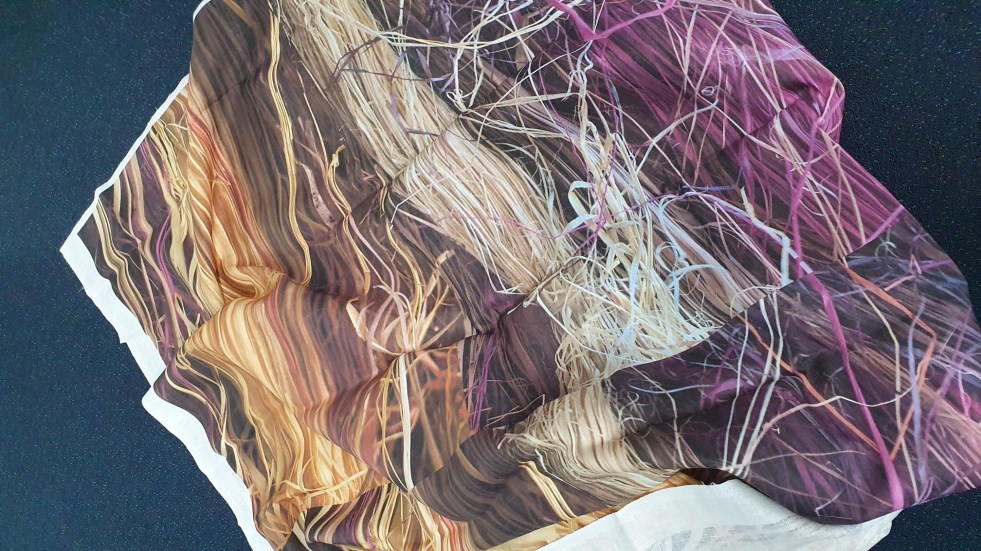 CDP is working with artists all around the Thamarrurr Region to assist with developing sales and distribution channels for their art, as well as value adding of their products.
Housing & Construction All A Go
As staffing shortages wreak havoc across the community, the H&C team have soldiered on, being the absolute champions, they are.
The team in the H&C yard have been smashing out panels, and with all the civil works almost completed, the houses are starting go up at a rapid rate.
The houses are constructed from concrete panels, which stay cooler inside when it's hot, and are fire resistant.
It is great to see the local boys getting involved and working hard. We have positions vacant for trades assistants and laborers right now, so if you know people looking for work send them down to H&C.
If you need a white card, get down to the CDP office and get signed up to do the course. The course is free for all CDP participants .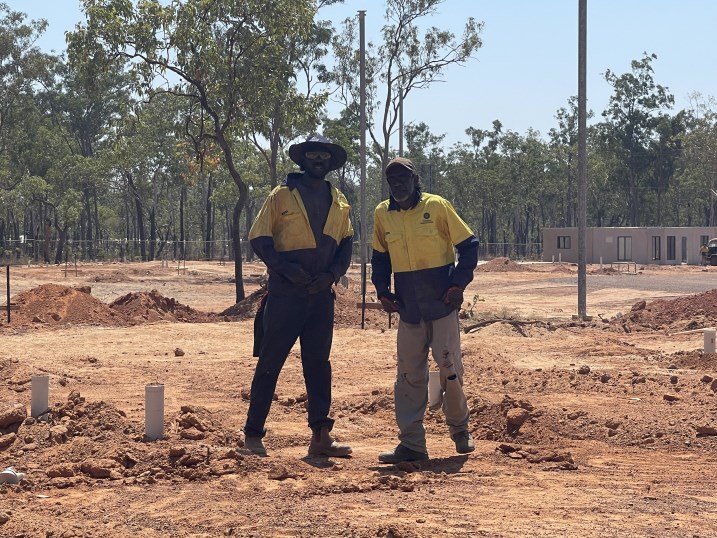 NO MORE – to Domestic Violence
Catholic Care were in Palumpa recently working with the young men on the NO MORE campaign.
David Hardy, supported by Jordan Weir from TDC / CDP had a great afternoon with the guys and girls.
The main topics discussed were the impacts of domestic violence and strategies for deescalating incidents when they occur.
Wudikapildyerr Produce Garden
CDP Activity Supervisor Kenny Ah Fat of Wudikapildyerr is leading the community in creating a very productive garden with a range of edibles including cucumber, zucchini, corn, pumpkin, lettuce, Bok choy and a range of herbs. Margaret Miler is pictured here with one of the largest zucchini's we have seen in a while. Great job Kenny!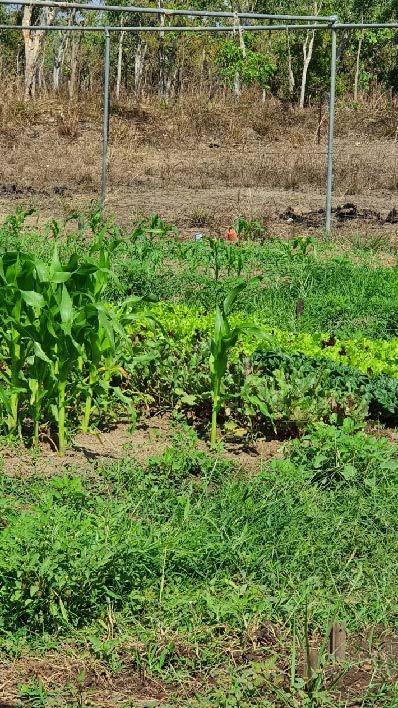 Women's Centre News
The women had a big yard and rubbish cleanup day on Monday and nearly 20 ladies took part, and they did a great job! Next on the job list is to plant flowers and herbs in our garden space.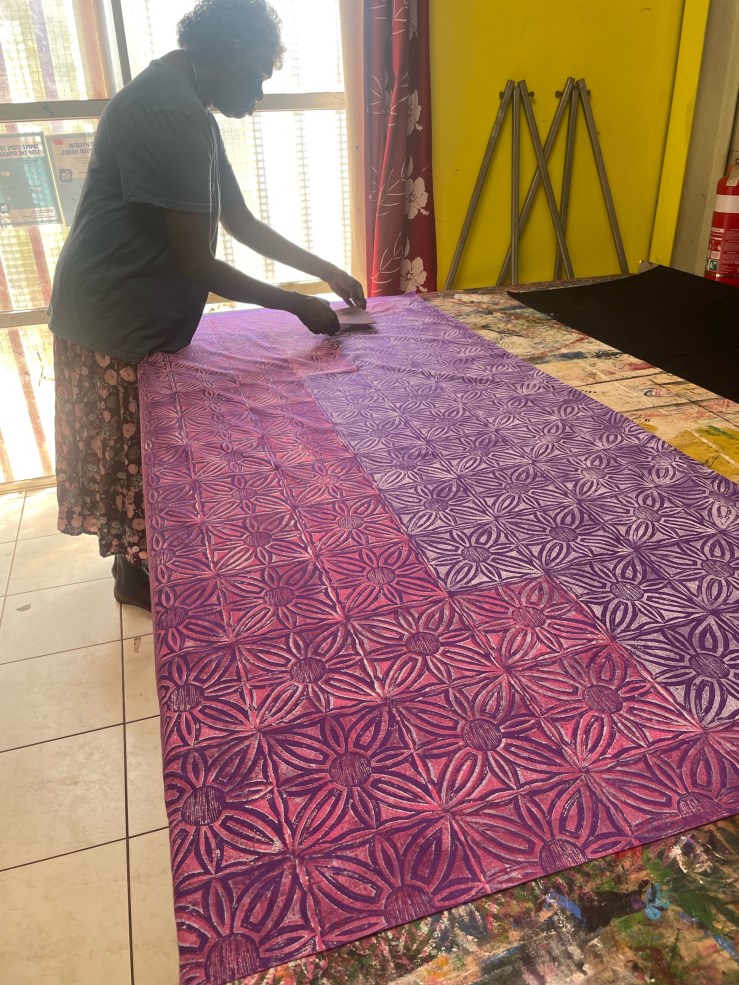 The Women Centre has been at the forefront of the fighting around the shop, and subsequent destruction of the fence and surrounds, and it is great to see it coming back to life. The women have been making beautiful Lino screened fabric as well as footy flags for the upcoming finals.