Our Mission at TDC is to develop all commercial opportunities on behalf of the clan members throughout the Region to advance our key aims of providing local jobs for local people and, in the long term, ensuring every child has a chance of a full life.
Screen Printing At The Womens Centre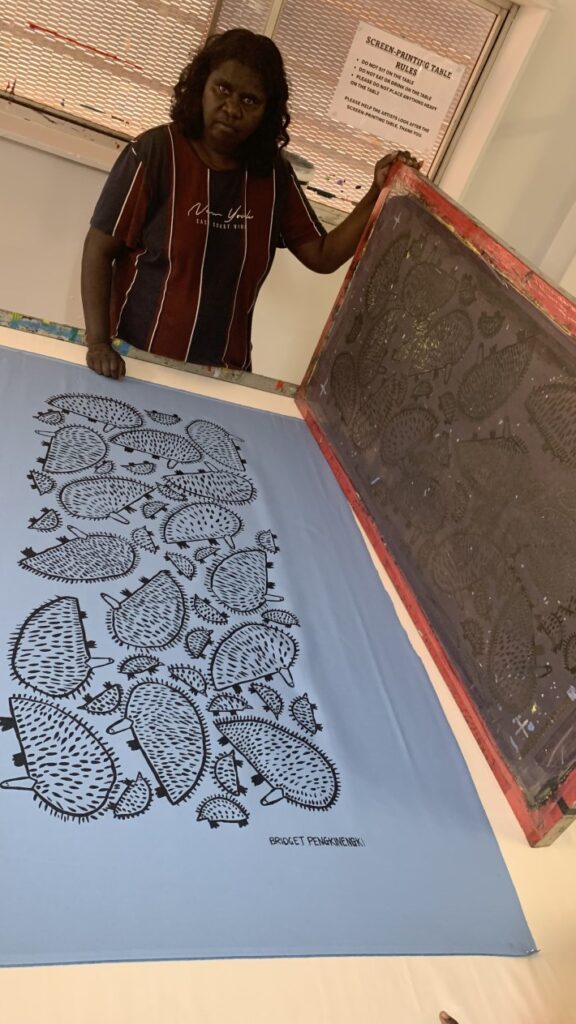 The ladies in the women's centre have been working very hard, dismantling tables and getting them ready for re-surfacing.
The new surfaces have come up great and the tables are set to go.
Bridget Bunduck tried out the newly covered tables for the first time, with her echidna artwork. It worked beautifully and the ladies are looking forward to doing more creative designs.