Our Mission at TDC is to develop all commercial opportunities on behalf of the clan members throughout the Region to advance our key aims of providing local jobs for local people and, in the long term, ensuring every child has a chance of a full life.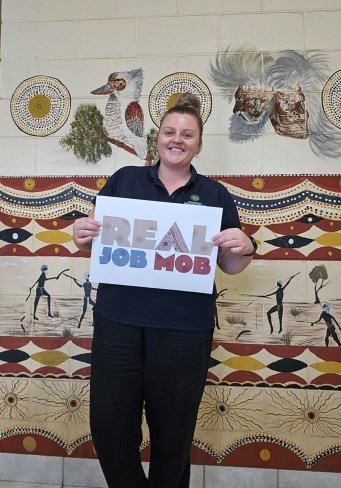 Billie Weightman received the new Real Job Mob (RJM) signs this week and is proudly showing them off. The Real Job Mob work closely with local employers in community to support them through filling their current vacancies. RJM can help with the employee search, onboarding, and everything along the way to post placement support. RJM also mentor local employees, ensuring they feel supported and comfortable to attend their jobs and support them along the way.
If you are looking for a job or have a job to advertise, Come in and see the RJM in the bottom office.