Our Mission at TDC is to develop all commercial opportunities on behalf of the clan members throughout the Region to advance our key aims of providing local jobs for local people and, in the long term, ensuring every child has a chance of a full life.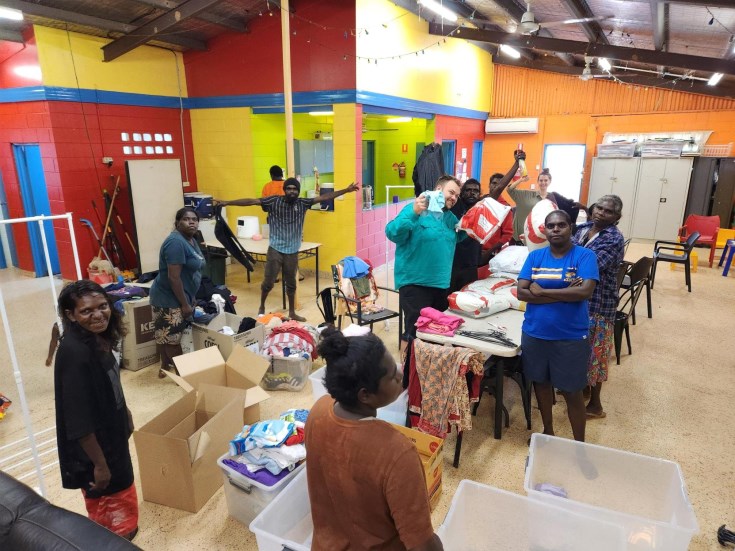 The Palumpa Op Shop opened its doors at the CDP resource centre last week with a an official ribbon cutting ceremony and a very successful first day of sales.
Local customers picked up lots of bargains ranging from clothing , shoes and household linens. Kellie , a teacher from the local school has teamed up with Jeremy and Charlotte to get the Op shop up and running.
Local community members are involved in the set up and running of the store. The funds generated will support Nganmarriyanga Public School, in a range of out of school activities like attendance at the Adelaide River Athletics Carnival.