Our Mission at TDC is to develop all commercial opportunities on behalf of the clan members throughout the Region to advance our key aims of providing local jobs for local people and, in the long term, ensuring every child has a chance of a full life.
Men Gearing Up For Barunga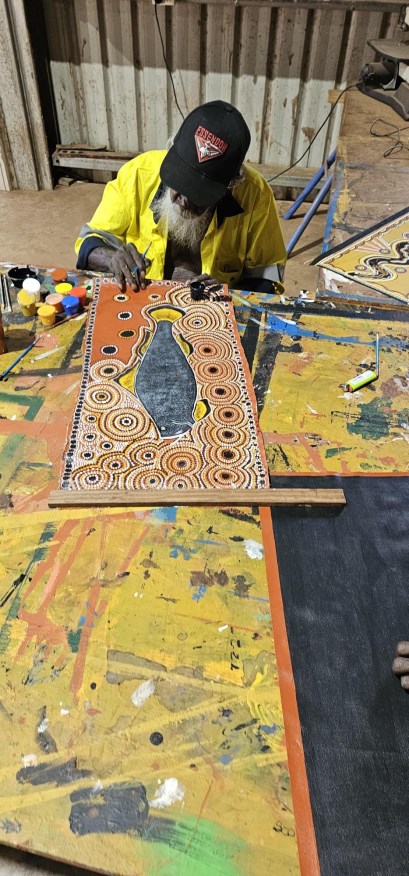 Robin and the Mens shed have been busy working on art pieces for Barunga. There is a lot of excitement as the community gears up for a big presence at the Barunga Festival this year.The Thamarrurr combined art and culture stall will have spaces for the Mens Shed , PWAC & the Women's Centre , the Homelands Colour Story Project and a range of art and cultural activities taking place.
The softball team will be heading down also, and TYI and TDC will set up a base camp near the main oval , beside the river to support the sports competitors.