Our Mission at TDC is to develop all commercial opportunities on behalf of the clan members throughout the Region to advance our key aims of providing local jobs for local people and, in the long term, ensuring every child has a chance of a full life.
Da Ngimalmin Family Centre Opening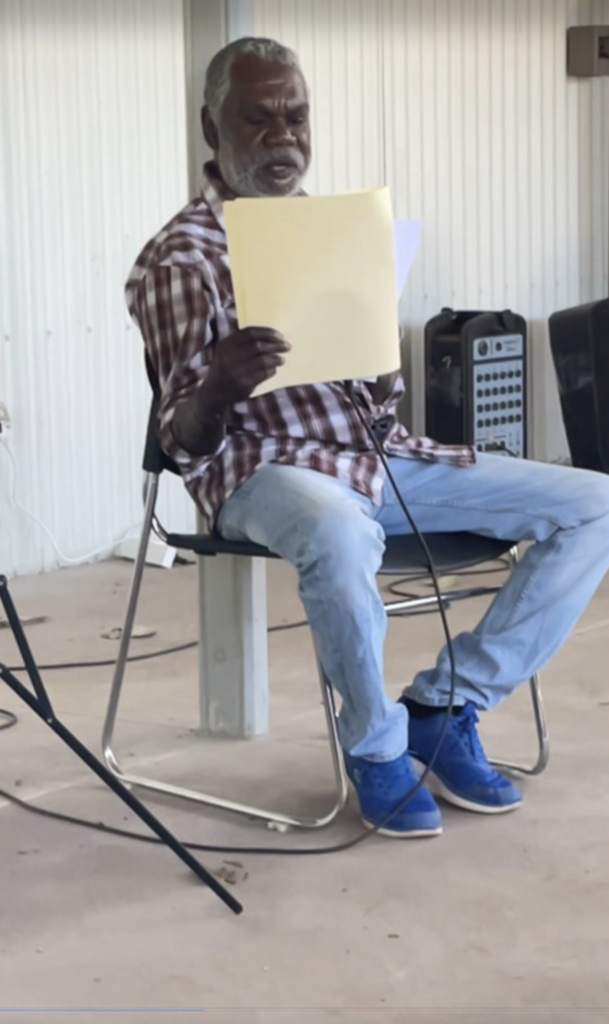 Thank you to everyone who attended the Grand opening of the Da Ngimalmin family centre last week!
Ngardinithi Tobias Nganbe gave a heartfelt speech at the opening on Monday telling the story of Da Ngimalmin, meaning the roots of everything, and how strong roots grow strong branches, and strong trees. This story depicts the importance of strong beginnings to build strong families.
The Da Ngimalmin journey has been a long one for Tobias. It started in 2007 when he was Co-Principal of OLSH Thamarrurr Catholic College and challenged the Federal Government through the Human Rights Commission on the underinvestment into education in Wadeye. He argued the community had been the victim of racial discrimination because its school had been underfunded for 30 years. In 2012 , as a result of the challenge, $7.7 million was pledged to improve education for children and families.
The Da Ngimalmin child and family centre is the result of some of that funding.