Our Mission at TDC is to develop all commercial opportunities on behalf of the clan members throughout the Region to advance our key aims of providing local jobs for local people and, in the long term, ensuring every child has a chance of a full life.
Thamarrurr Artists Workshops At Sister Buffalo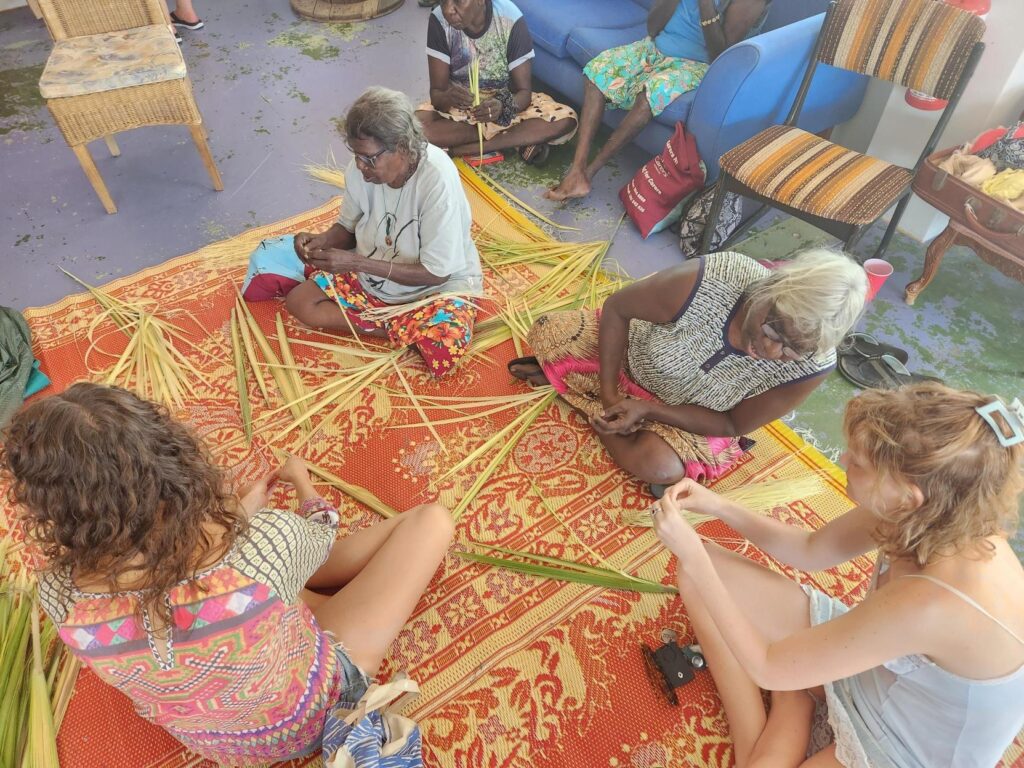 17 women from Wadeye, Palumpa, Merrepan, Emu Point, and Wudiakpildyerr recently gathered for a series of workshops at the Sister Buffalo shop in Darwin.
For the past year, Sister Buffalo has been working with the women on their sewing skills. The ladies collected colours and palms from country and hosted weaving workshops. They also held lino block design and screen-printing sessions.
The workshops were a big success, and we thank these wonderful women for representing their regions. A big shoutout to Sister Buffalo for providing the space for this creative expression to flourish.