Our Mission at TDC is to develop all commercial opportunities on behalf of the clan members throughout the Region to advance our key aims of providing local jobs for local people and, in the long term, ensuring every child has a chance of a full life.
Black Lip Oyster Farming Project Underway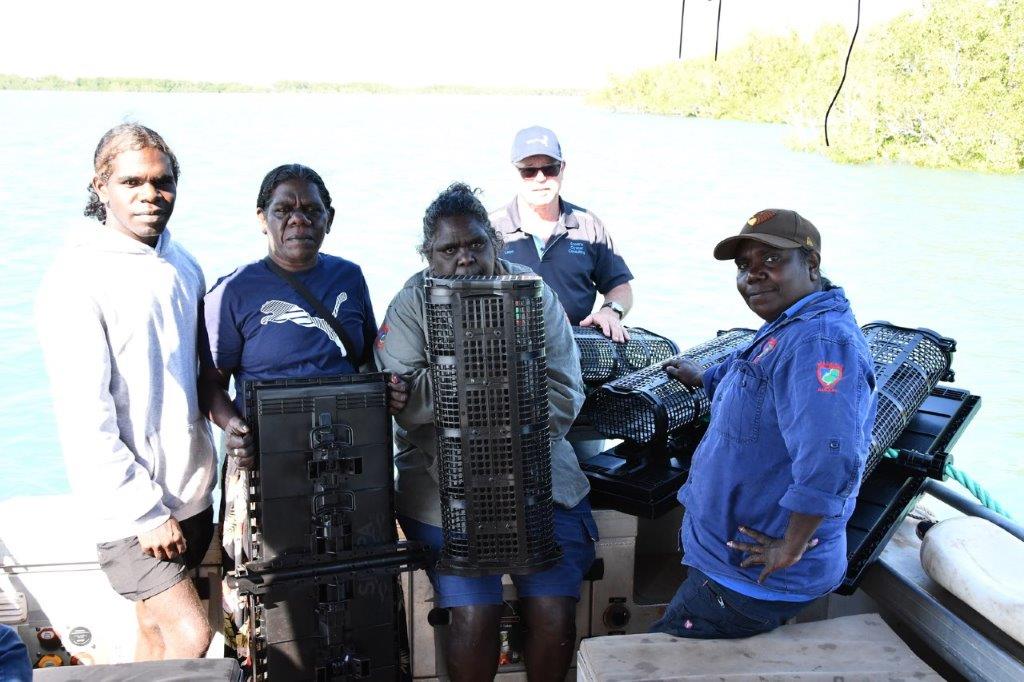 The Nganbe Family have embarked on a journey to commence Black Lip Oyster Farming on the fringes of Docherty Island. A small-scale trial was set up, with the first lot of lines and grow out cages being deployed to test the sites for infrastructure suitability. Our baby oysters (spat) will be arriving soon.
The trials will be supported by Darwin Aquaculture Centre (DAC) , Stotts Oyster Consulting , Thamarrurr Rangers and TDC.
The Northern Territory Government has been working with the Cooperative Research Centre for Developing Northern Australia (CRCNA), Yagbani Aboriginal Corporation and Anindilyakwa Land Council to produce the Oysters at the Darwin Aquaculture Centre (DAC).
The grow out trials in Goulburn and Tiwi have demonstrated that there is the potential for successful oyster production industries in remote communities, and the Nganbe family are the first family in the Thamarrurr Region to commence oyster grow out trials.