Our Mission at TDC is to develop all commercial opportunities on behalf of the clan members throughout the Region to advance our key aims of providing local jobs for local people and, in the long term, ensuring every child has a chance of a full life.
Big Line Up At The Hair Salon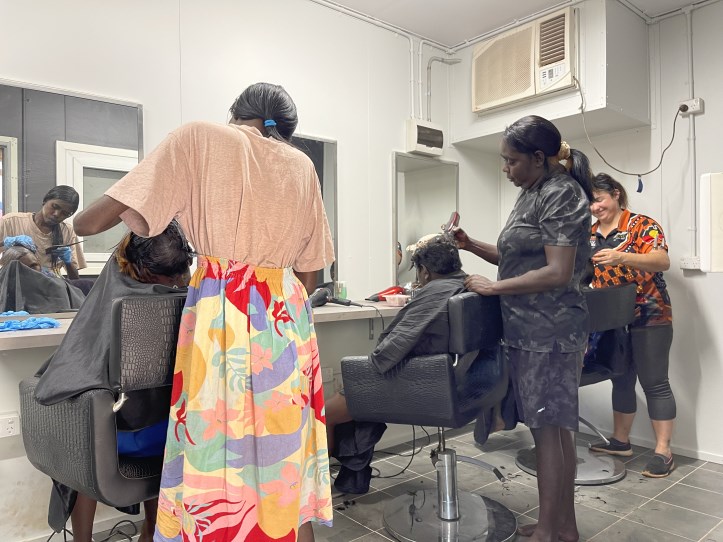 The reopening of the hair salon got the big thumbs up and the interest in hairdressing training spiked quicker than expected.
The salon was reopened by the community development team. Two local Kardu apprentices have already signed up and another three have put in their expressions of interest to take on apprenticeships. Great work CDP!
A big thank you to our partners Deadly Hair Dude and CDU for working with us in getting this up and running.
If you know anyone interested in training to be a hairdresser please send them to Bottom Office (under Top Office ) to see Kylie. If you want to get a hair cut.
The salon is open every second week and will be open again on the 21st August.