Our Mission at TDC is to develop all commercial opportunities on behalf of the clan members throughout the Region to advance our key aims of providing local jobs for local people and, in the long term, ensuring every child has a chance of a full life.
Over 50 people from Wadeye, Emu Point, Wudikapilyerr and Darwin, headed to Barunga on buses , planes and an assortment of vehicles for a weekend of softball, art sales, culture workshops, singing, dancing, meeting new people , and seeing old faces.
A mass of tents were set up along the bank between the river and the softball field , with a big kitchen cookout home base. It was a great long weekend with the ladies softball team, Emu Sisters band, Artists from Wadeye, Wudi and Emu Point showcasing their culture and skills , and PWAC coming together.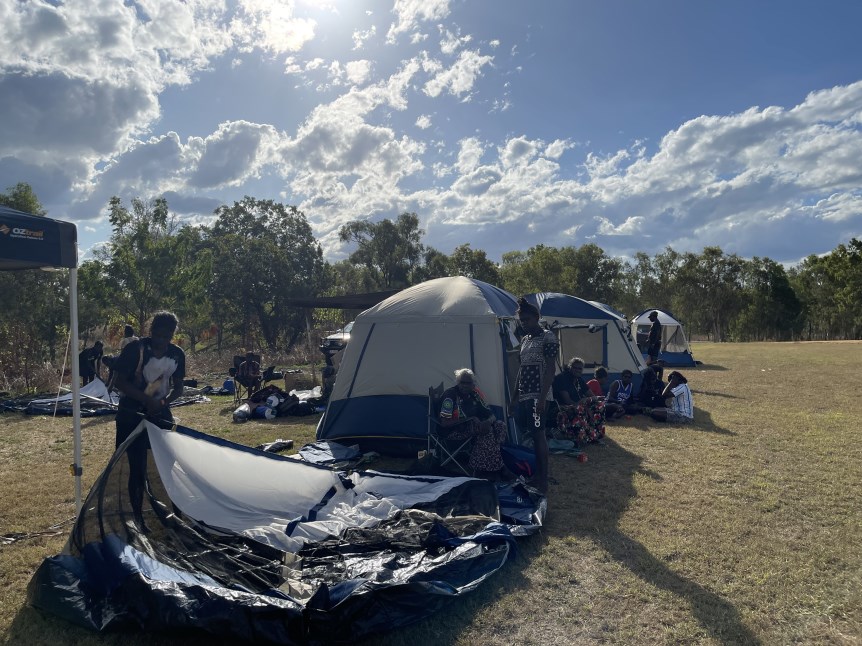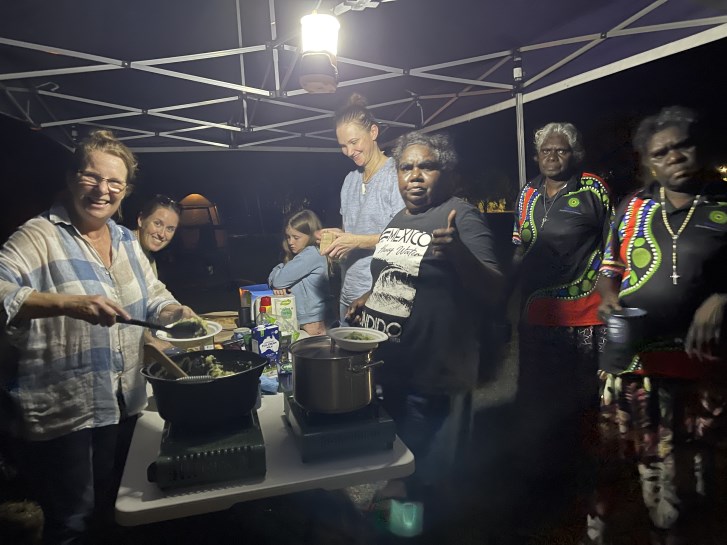 The damper making , natural fabric dying, t-shirt printing and weaving workshops , led by the women were a huge success and all places for the whole weekend were sold out on the first morning. A huge congratulations to all the women involved.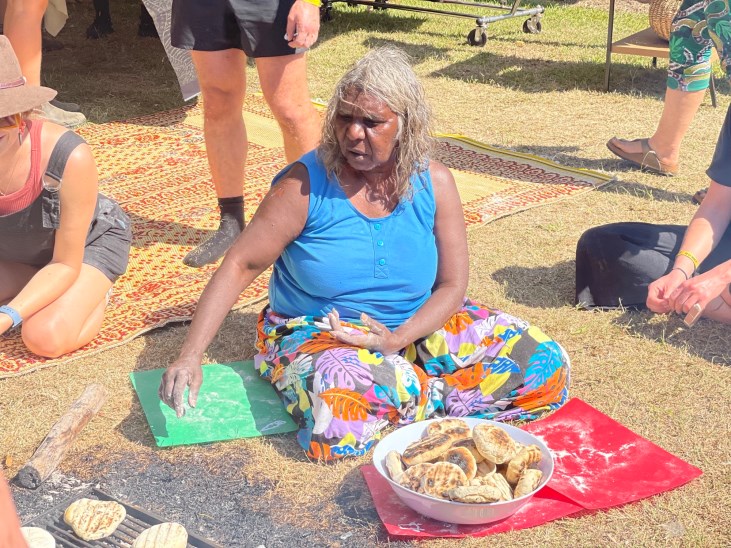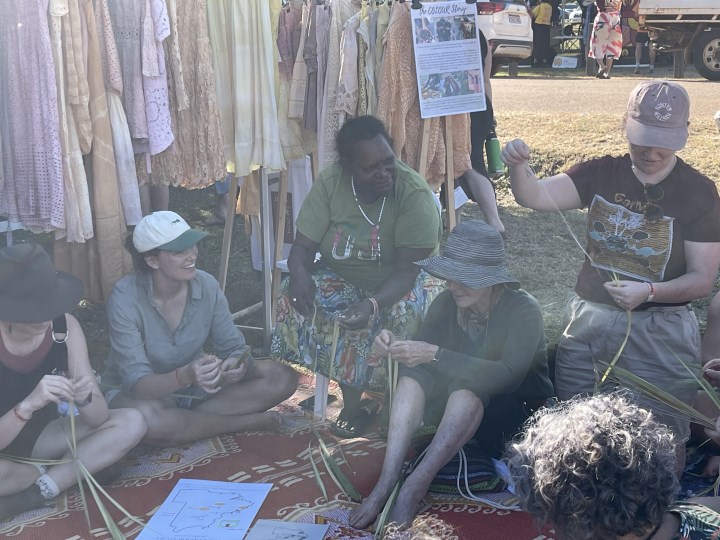 Local art made up a large portion of the products for sale over the weekend , and the artists were happy to share the stories about the art pieces to both browsers and buyers. Robin Nilco, supported by Rob Walsh (below) held the fort for the men who could not attend due to the men's gathering held in Darwin earlier in the week.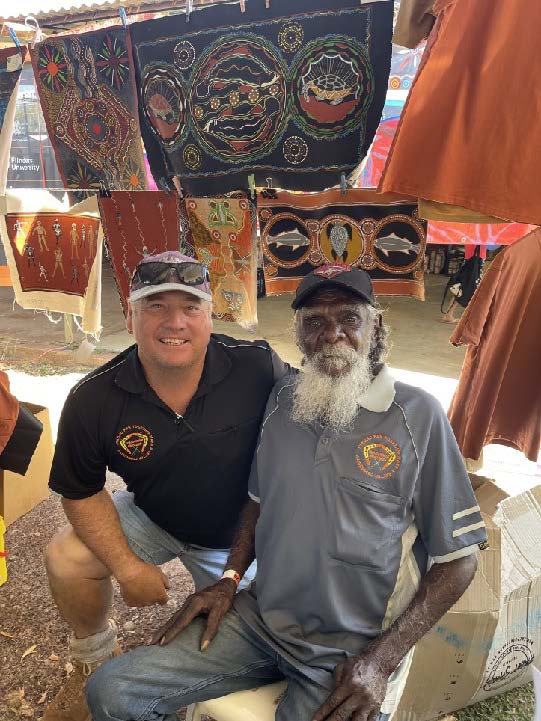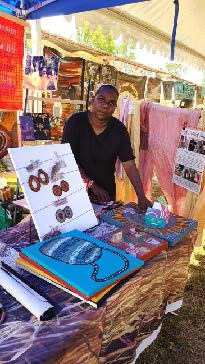 The Emu Point and Wudikapilyerr ladies (above) proudly showcased their jewellery , weaving and colour story dyed fabrics and apparel. The ladies actively took part in setting up the stall, making sales and running workshops , all of which were a huge success.
The ladies softball team (below) put up a fierce challenge on the field , and the play off for a place in the grand final was intense. Lots of our festival participants came over to watch the game and the loud cheering , whooping and banging on pots and metal added to the excitement.The ladies just missed out on making the grand final , but played a fantastic game and kept the audience on the edge of their seats. A massive thanks to Lea Brady for coordinating the softball team and games.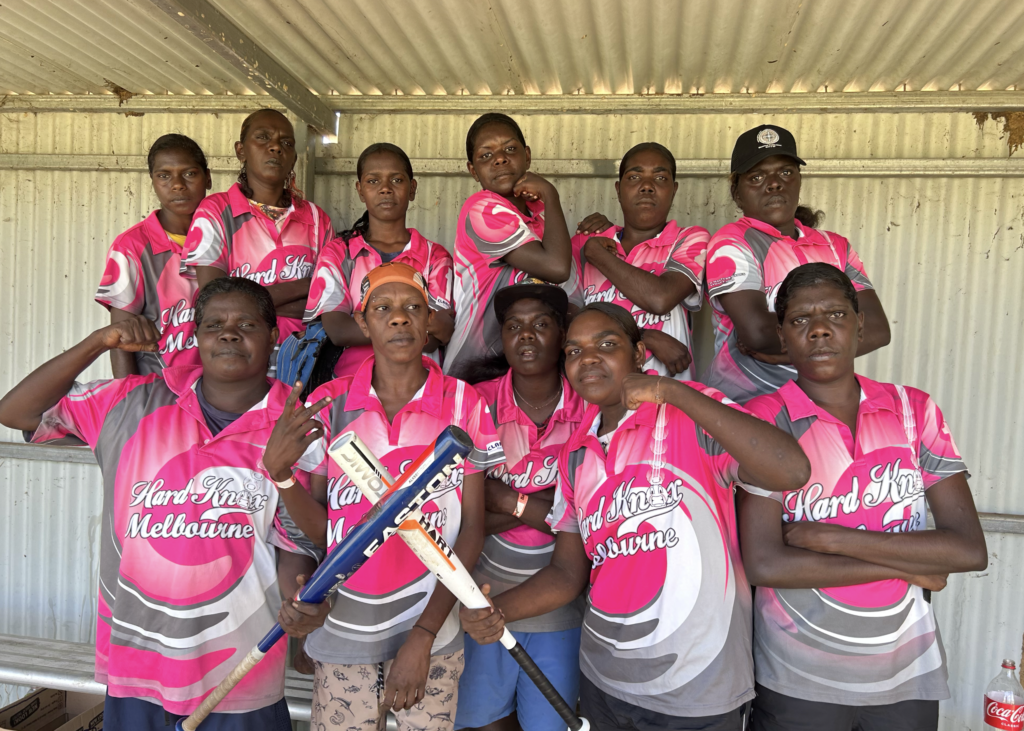 The Emu Sisters also took to the stage and belted out some awesome tunes which was a great relief from the endless number of speeches. The dancers opening the last night of celebrations were joined by the crowd.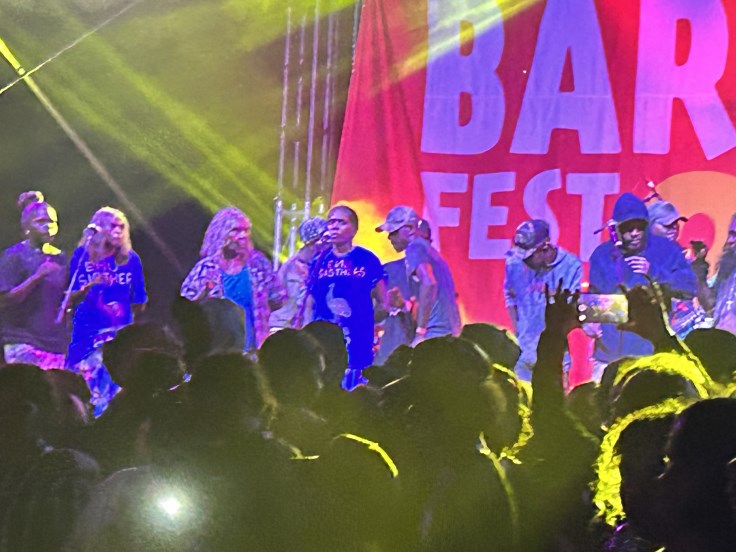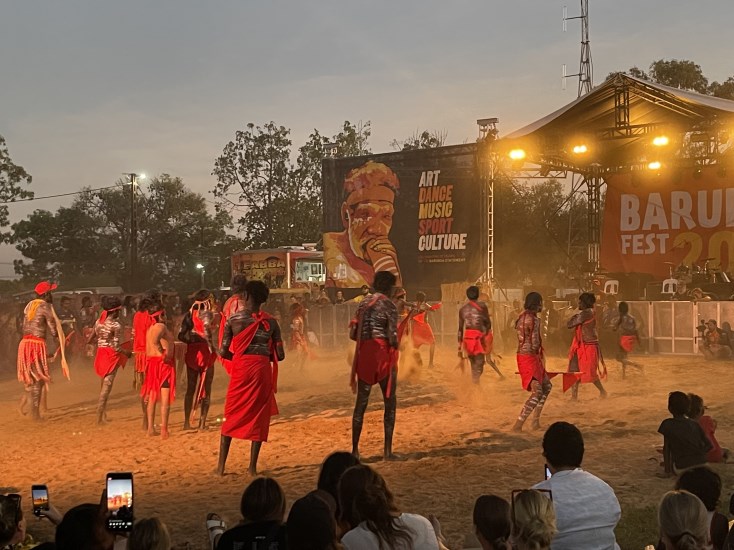 To add to the celebrations, our golden girl Lea Brady celebrated her 22nd-birthday (for the 3rd time) and was pleasantly surprised when the ladies walked out singing and clapping with a cake.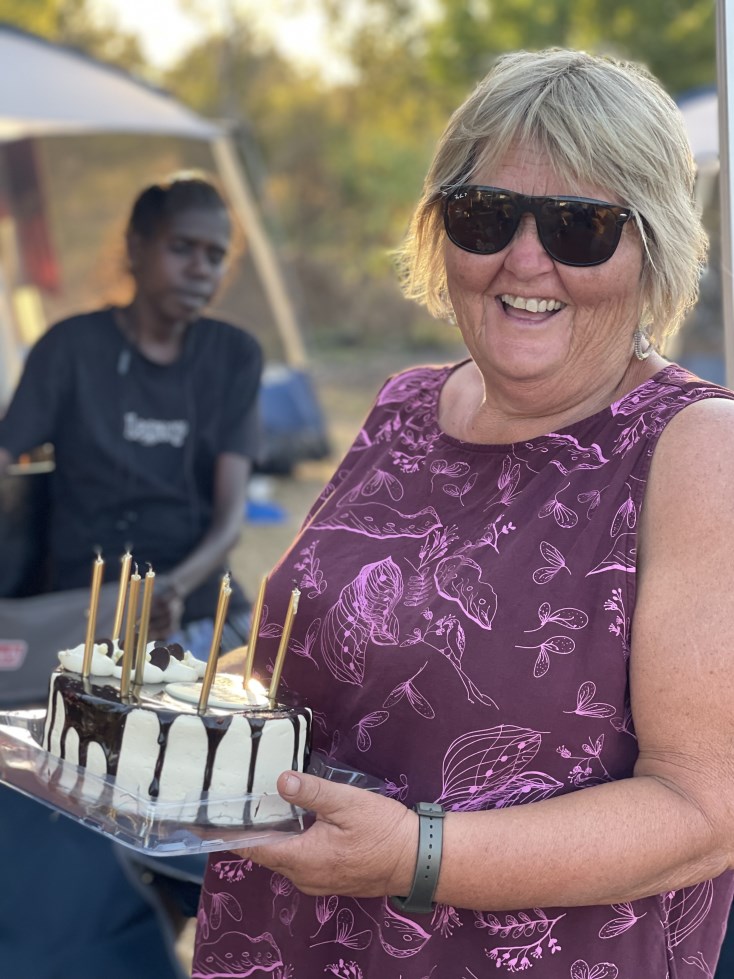 TDC would like to thank  the hardworking individuals within our organisation who collaborated to organise and support this event. We also thank the dedicated attendees representing the Thamarrurr region communities for their commitment to preserving and sharing their cultural heritage.