Our Mission at TDC is to develop all commercial opportunities on behalf of the clan members throughout the Region to advance our key aims of providing local jobs for local people and, in the long term, ensuring every child has a chance of a full life.
CEO Message – Scott McIntyre
They say Benjamin Franklin said, "Out of adversity comes opportunity".
It may be hard to see at the moment, but I can tell you that through this mess that we have found ourselves in as a community, there are sparks of opportunity and tremendous change possible if we can hold our nerve and guide governments and others to see what we see. In the last two weeks I've met with Ministers, Philanthropists, Business leaders and Journalists. At every engagement there has been the flavor of incredulousness at what has been happening, and the realization that the only way forward is to identify and build on opportunities to improve.
Albert Einstein is quoted as saying "The definition of insanity is doing the same thing over and over again and expecting a different result". Well, that is certainly resonating right now!
I think the penny might be dropping in the corridors of power in Darwin and Canberra that we all have a part to play in changing, listening to people, growing and learning about how things can be done differently.
Stay strong and courageous. Stay true to yourselves and look after yourselves. Call the EAP people. Take a break. And let's stick together to ride this out and reap the benefits of real change on the other side.
Employment Assistance Program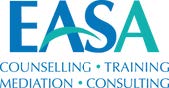 We would like to remind all of our team that you can access the counselling services of Employee Assistance Service Australia (EASA) who delivers TDC Employee Assistance Program.
The EASA program can assist you with professional counselling for personal and work-related issues, concerns and problems. Phone counselling is available 24 hours a day, seven days a week. Assistance is free to all employees and their immediate family members. Use of the service is strictly confidential and TDC is not provided with any details of who accesses the service. EASA can be contacted on 1800 193 123.
We understand that staff in the community may be experiencing crisis fatigue and struggling with the day-to-day impacts of the situation in the community. Lack of sleep, short staffing, compassion fatigue, feeling helpless, task overload-ed, confronting events and even theft and abuse. Please do not hesitate to reach out to EASA if you need to talk and please make sure you are looking after yourself and not burning all your fuel caring for others.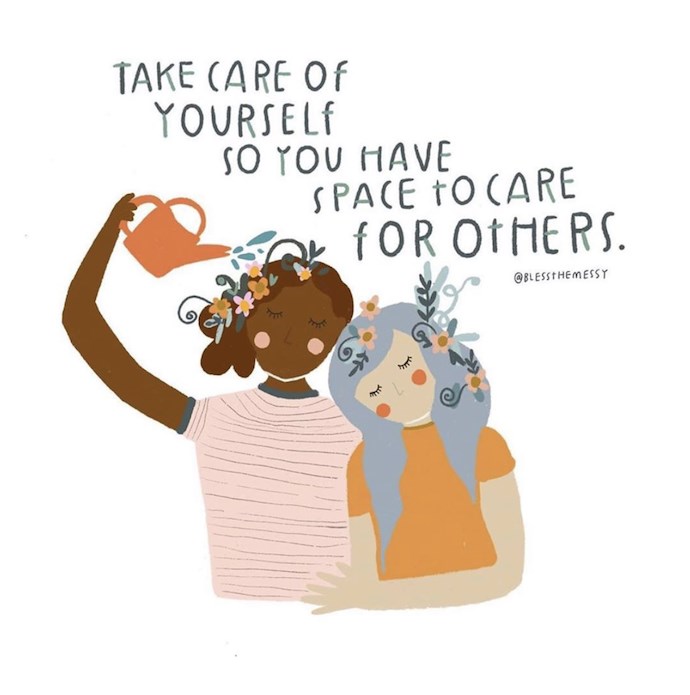 Flu Vaccinations Due Now
NT health had a mobile flu vaccination station at the front of the store this week and were very efficiently providing flu vaccinations to people coming to the store.
A to all TDC staff and external providers who are providing services in the Aged Care residential service, that flu vaccinations are mandatory. Please ensure that you or external providers providing services on your behalf email vaccination information to per-mits@thamarrurr.org.au. Anyone without a recent vaccination cannot be given access to the Centre. Thank you for your cooperation with this mandatory requirement.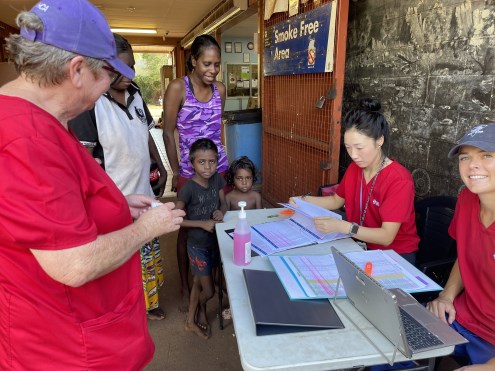 Late News – NTFES in Action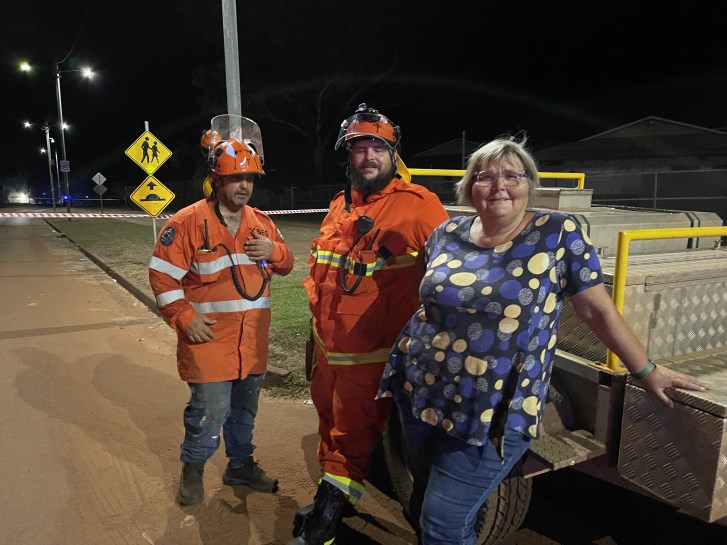 NTFES volunteers and police attended a fire at the TDC workshop last night. The cause of the fire is not yet known. Thank you to Emmanuel, Steve and Lea for your fast response. With gas, fuel and oil hazards at play all that could be done was to wait until the fire was reduced to a manageable state. More news to follow next week.
Emergency Response
TDC, along with all the other local organizations have been supporting the emergency response being coordinated by NTG. The scenes at the out-camps are heartbreaking as family groups set up refugee style camps to de-escalate the violent eruptions in the town Centre.
Around 40, 10-man tents arrived this week and have been distributed to people who have lost their homes.
A massive thank you to Crystal, Billy, Margo and Amy who have been putting together food hampers that have been distributed to Fossil Head, Kurantiga, Manthape and Creek Camp.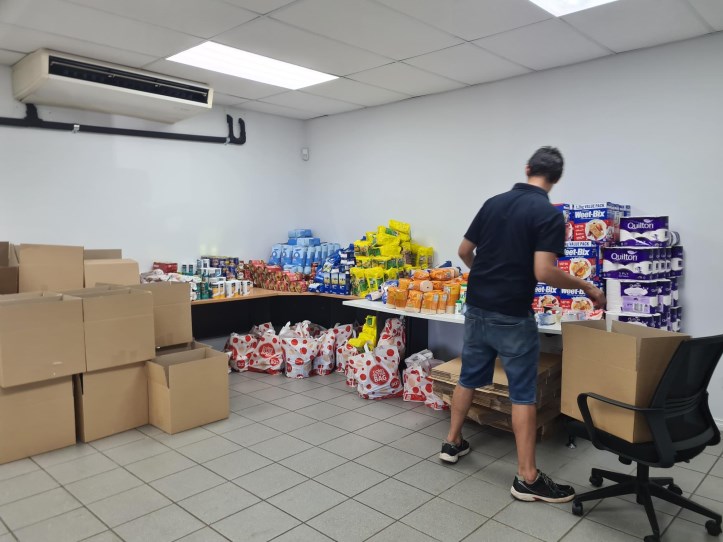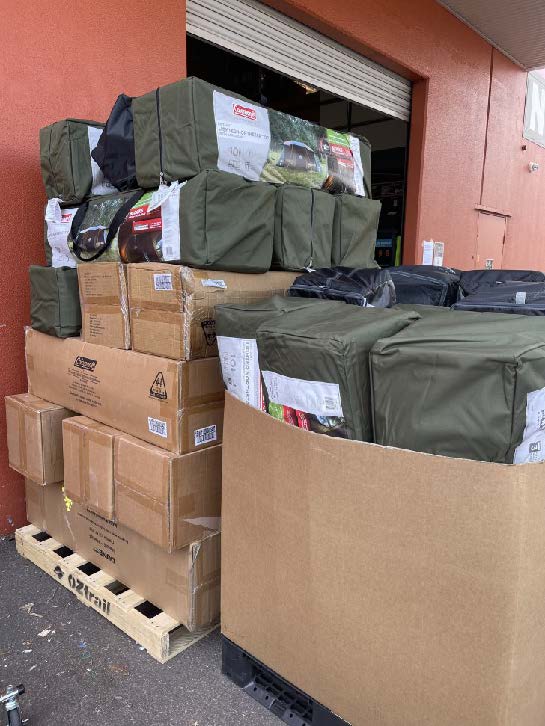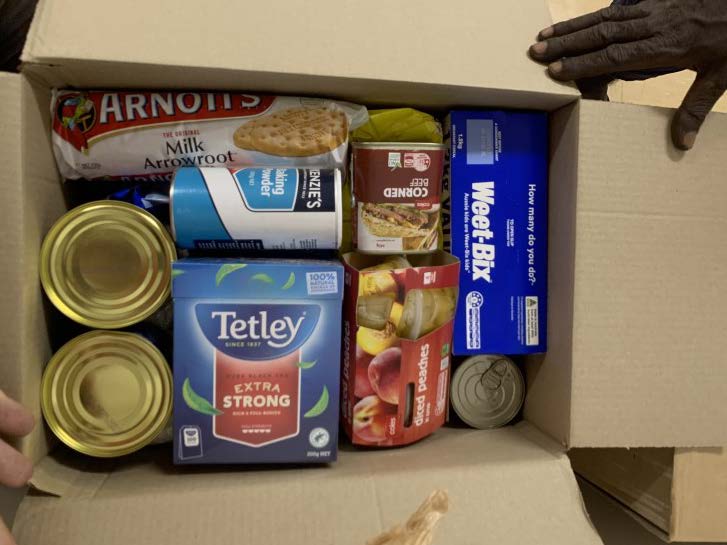 Tackling Mission Grass
James, Malcom, Xavier and Moses have been doing a fantastic job clearing away mission grass from houses and fence lines.
The grass has grown and spread quickly, causing significant fire hazards and the Healthy Homes team have been working flat out to get houses prepared for the fire season.
#Awesome work Xavier#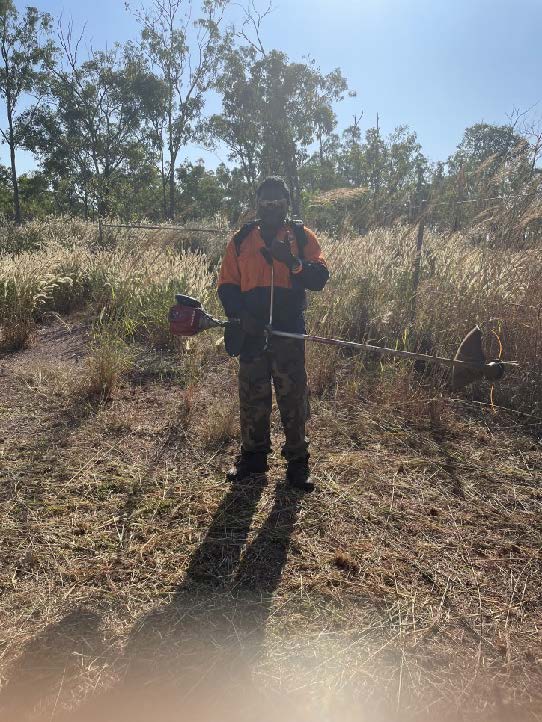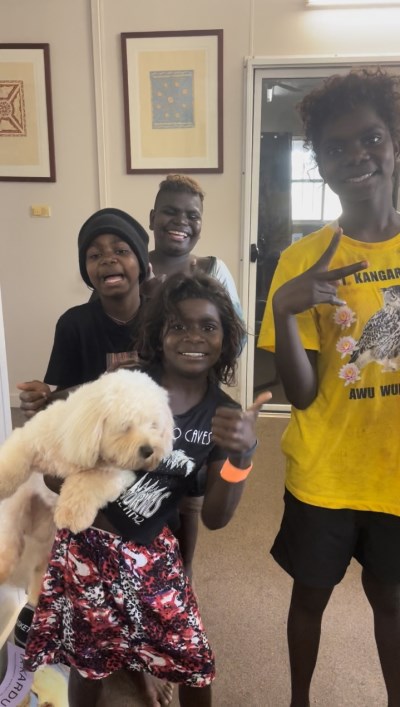 Bear Keeping the Kids Amused
The school has been closed these past few days in response to an incident that forced the school into lockdown.
TDC Top Office has had an influx of young visitors and Bear has been a huge hit with the kids.
Palumpa Sport & Recreation
It has been a busy week in Palumpa with a great turn out to the sport and recreation activities.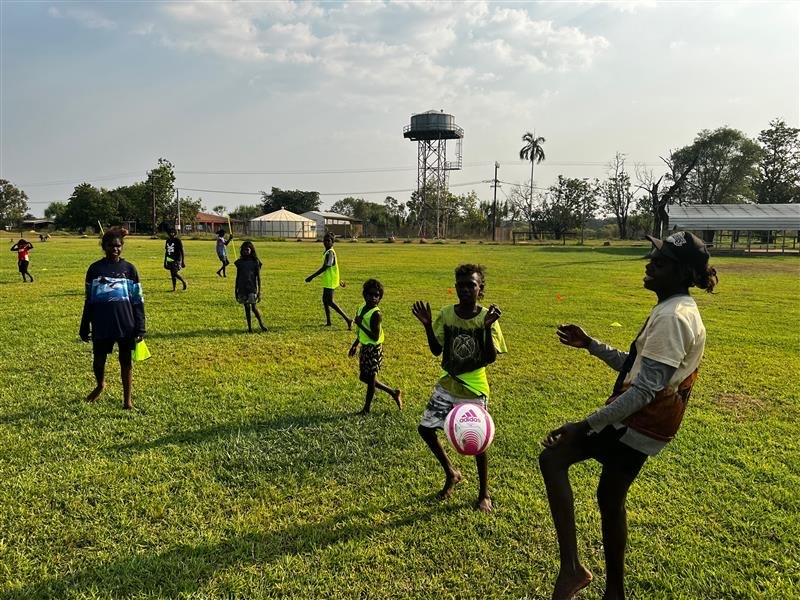 It is great to see the kids participating and having fun. #Great work Shane#.
We are very sad to say goodbye to Rhys and Jema , who are heading off . They have done an amazing job in Palumpa under very difficult circumstances and we wish them all the very best in their new endeavors.
#Thankyou Rhys and Jema #
Men's Shed Art Heads to WA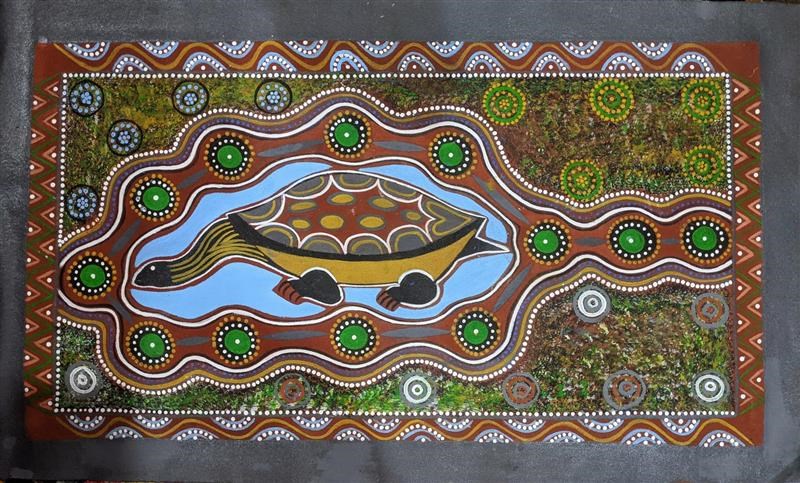 The Men's' Shed has sent art pieces by Robin Terrance, AJ Nilco, Timothy Dumoo and Jacob Tcherna off to WA, to be sold at the Dillybag Collective art exhibition.
Thank you to Peter Zambellakis for keeping the show on the road at the Men's' shed, which is always a refuge for the men in the community, but even more so in the current chaos.