Our Mission at TDC is to develop all commercial opportunities on behalf of the clan members throughout the Region to advance our key aims of providing local jobs for local people and, in the long term, ensuring every child has a chance of a full life.
CEO Message – Scott McIntyre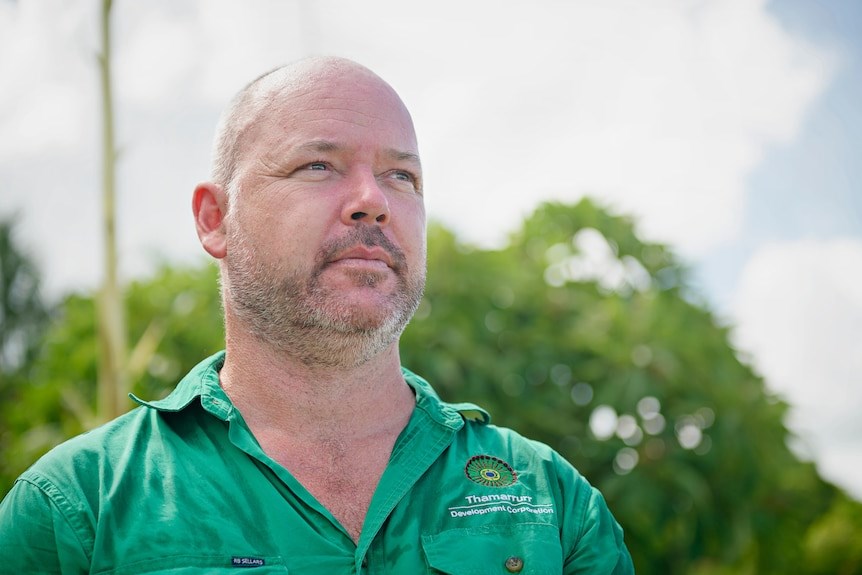 This week I met with NTG and WDRC to agree on what support is needed and what can be provided to the Wadeye community at this time.
Following this meeting, at the request of NTG, NIAA have invited TDC to apply for some funding support to 1) Establish and operate a mediation Engagement Group and 2) Build infrastructure to be placed outside the Wadeye township to support service provision to displaced residents.
TDC are continuing to support the community with the provision of tents and food, and the development of a virtual community hub to assist with coordination of service delivery.
Our CDP and NDIS teams have been gearing up to deliver mobile services as we all work hard to adapt our business to a 'new normal'.
We have recently purchased an off-road trailer and vehicles to build our capacity to deliver essential items around the communities, with the aim of decentralizing purchasing needs and hopefully de-escalate the tensions in town.
Thank you to all of our Team who have been adapting to the constantly changing landscape without a lot of direction, as we all muddle through, doing our best to respond to the changing needs of community.
Home Grown Produce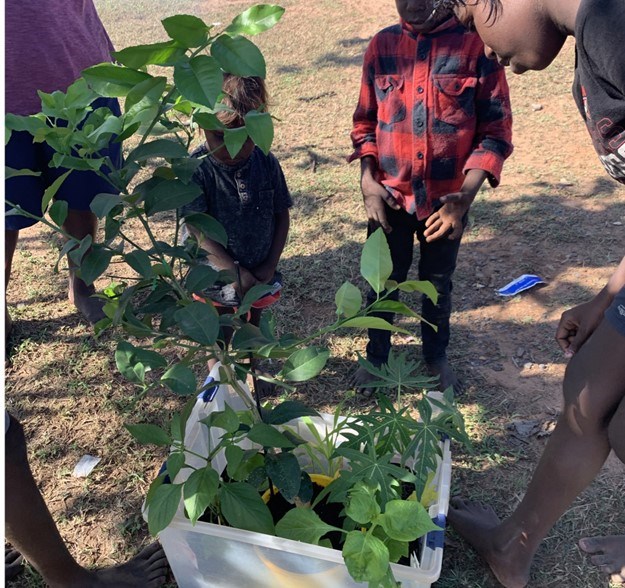 Emu Point community are excited about growing their own produce and were happy to receive some seedlings to get them started. The community has flagged a produce garden as a CDP activity and have established a suitable plot that is serviced by a water tank. A massive thank you to Lynne Jackson for taking the week to visit Emu Point and Wudikapildyerr to work with community to identify meaningful CDP activities.
Literacy, Numeracy & Digital Course
Sandra, the brilliant trainer from STEPS, commenced running a 10-week Literacy, Numeracy and Digital course in Palumpa this week with CDP Caseworker Jordan and Activity Supervisor Laurie heading out to let the men know she was ready to start their first day. The course kicked off with much enthusiasm – lots of learning, measuring and discussion going on.
Sandra runs a very interactive training program and will include learning with real life activities such as woodwork, sewing, cooking, gardening, and financial management in conjunction with Vanessa from Catholic Care.
Strong Women Working Together
The Women at the Women's Centre have been getting out to country, cooking good healthy tucker, fishing, crabbing and most importantly having positive interactions and experiences with one another. The Women have been busy working on funerals shirts all week. There is a lot of community funerals coming up and we want to support all families with shirt and skirt printing. The Women's Centre had a visit from Lynne and Anna this week and sold Lino fabric samples and beautiful hand carved boab nuts to Starwin in Darwin this week as part of a project that is exploring enterprise development opportunities for local artists.
We are very thankful and excited for the opportunity and hoping to build relationships and get more of our handmade products displayed and sold in Darwin.
CDP Homelands Adventure!
Lynne Jackson and Darwin based Artist, Anna Reynolds headed out on a homeland adventure, to commence engaging the women in creative arts to enterprise project.
The first stop was Emu Point for a two-day art project with the women, young and older.
Anna Reynolds took the women out collecting pandanus. Perpetua Jimarin surprised us with amazing weaving, beautifully crafted with an unusual technique involving toes.
CDP in Wudikapildyerr
CDP management of Emu Point and Wudikapildyerr is transitioning back to TDC on the 1st of July, and Lynne took the long road in to Wudi (thanks Pete S for your feedback on the water crossings!) to meet with community and to find out how CDP could most effectively support them to further grow into a self-sufficient community. A great meeting was held, with almost all the community attending, now we just need to make it happen!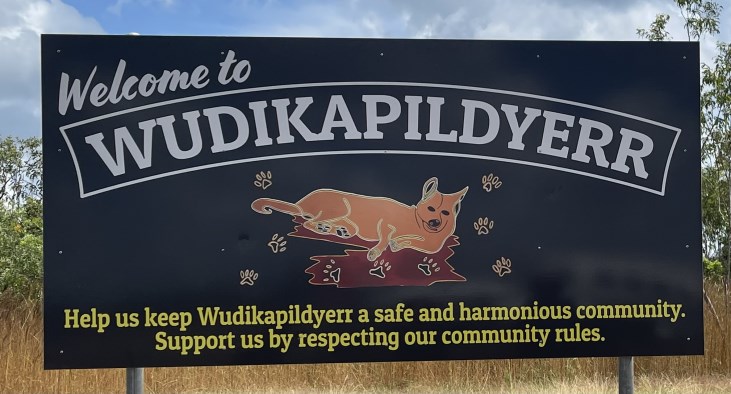 Art Bringing Women Together
The women and children enjoyed creating images, learning to sew (with support from the kids on the sewing machine pedal) , and discussing opportunities around their art, including turning art into digital images to print on fabric and other ways to use their unique weaving style.
Lynne and Anna left Emu Point with a clear message from the women that they would like to repeat the workshop soon and that they are very much in favor of getting a Women's Art Centre.
The ladies visited Merrepan at the request of Mandy Groves and Gabriel Martin to discuss opportunities for developing a Women's Art Centre, and to see how CDP could support art to enterprise projects for the communities.